It's been a great year for new music — especially over the past six months. As COVID restrictions started to lift this summer, some of our favorite artists finally released the albums they'd been holding onto. Nearly every week, there was a flood of great new music to sift through. There were blockbuster releases from A-list artists — dueling rollouts from Kanye West and Drake dominated the summer — and standout albums from rising stars like Baby Keem, Summer Walker, and Don Toliver. On any given Friday, we were greeted with long-anticipated projects from veteran acts like Silk Sonic and stunning debuts from newcomers like Yebba. For brief moments this year, as concerts made a return and major album releases resumed a regular cadence, things even started to feel (a little) normal again for music fans. Every December Complex put together a list of our favorite albums of the past year. Hand-picked by the Complex Music staff, these are the albums that resonated with us the most in 2021 and defined the year in music.
50. Migos, 'Culture III'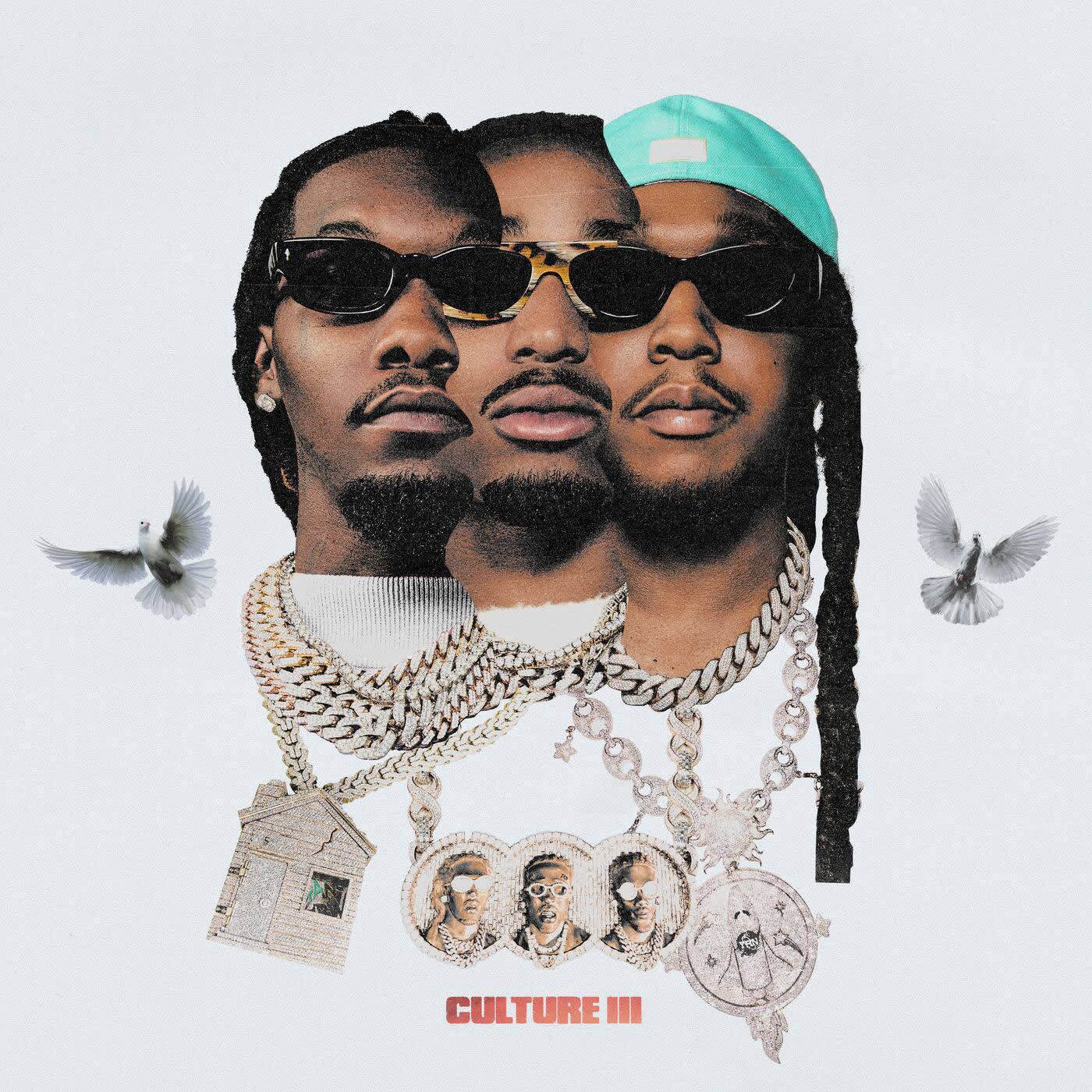 Label: Quality Control Music/Capitol Records/Motown Records
Released: June 11
At this point, you have a good idea what you're getting into when you put on a new Migos album. The highs are highs, the lows are low, and it's worth sifting through the collection to find the staples. Culture III is no different. It's a little too long, and there are some less than stellar moments, but hits like "Straightenin" and the YoungBoy Never Broke Again-assisted "Need It" are worth the price of admission alone. There's some serious star power featured throughout the project, and on Culture III, Migos prove that they're still one of the premier acts in rap. —Will Schube
49. J Balvin, 'JOSE'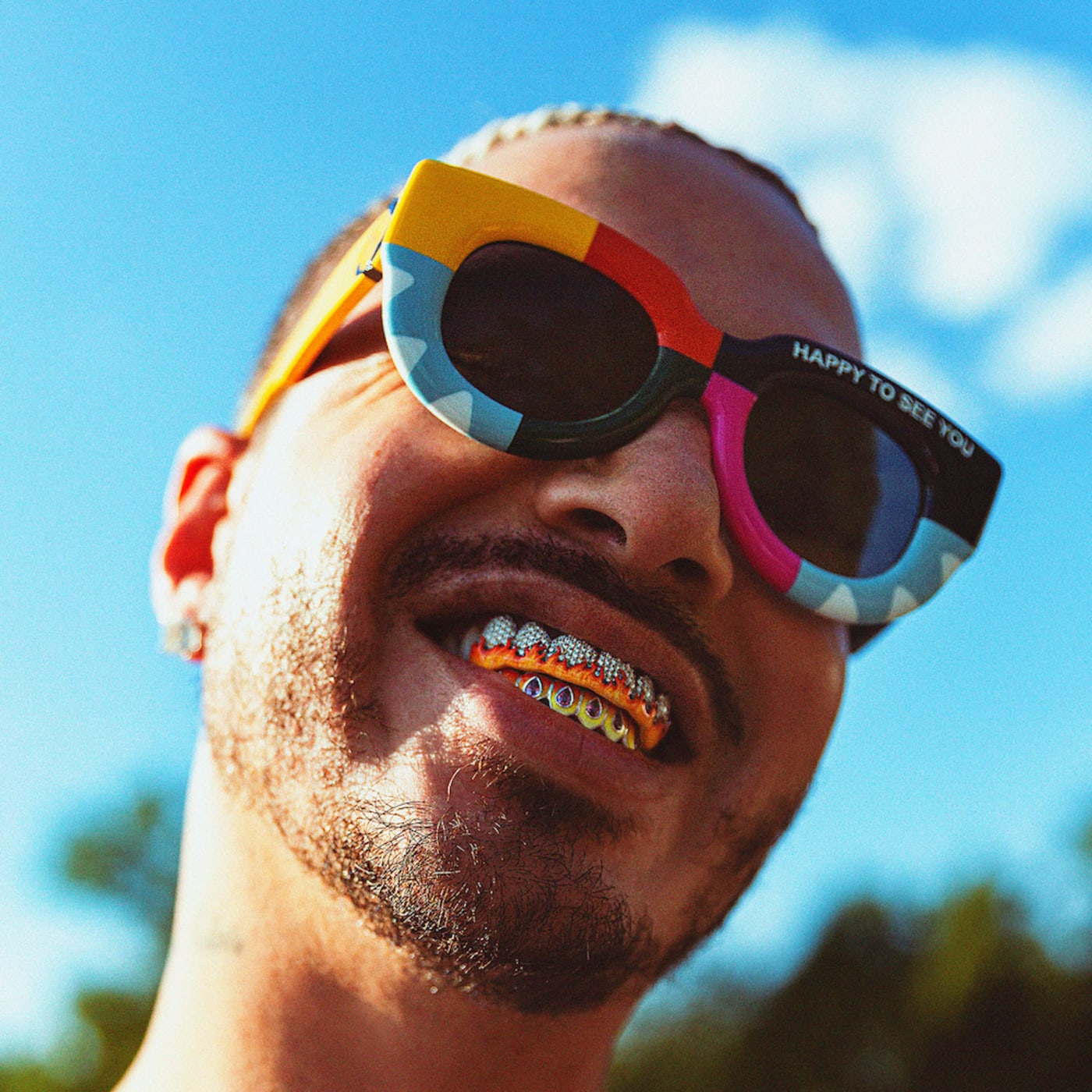 Label: Universal Music Latino
Released: September 10
At a time when COVID restrictions started to lift and we all looked for music to help relieve us from over a year and a half of stress, J Balvin delivered an album full of upbeat, danceable songs that live up to the tone his smiling mug set on the cover. Drawing from reggaeton, trap, and electronic influences, and arranging them in a pop-friendly manner, the Colombian star pulls off a project dotted with a few massive hits, including the sunny Maria Becerra-assisted "Qué Más Pues?" And, on an album that bears his own first name, he also leaves room for himself to get personal on songs like "7 De Mayo." We already knew J Balvin was a global superstar with a gift for making hits, and JOSE extends his phenomenal run. —Eric Skelton
48. Meek Mill, 'Expensive Pain'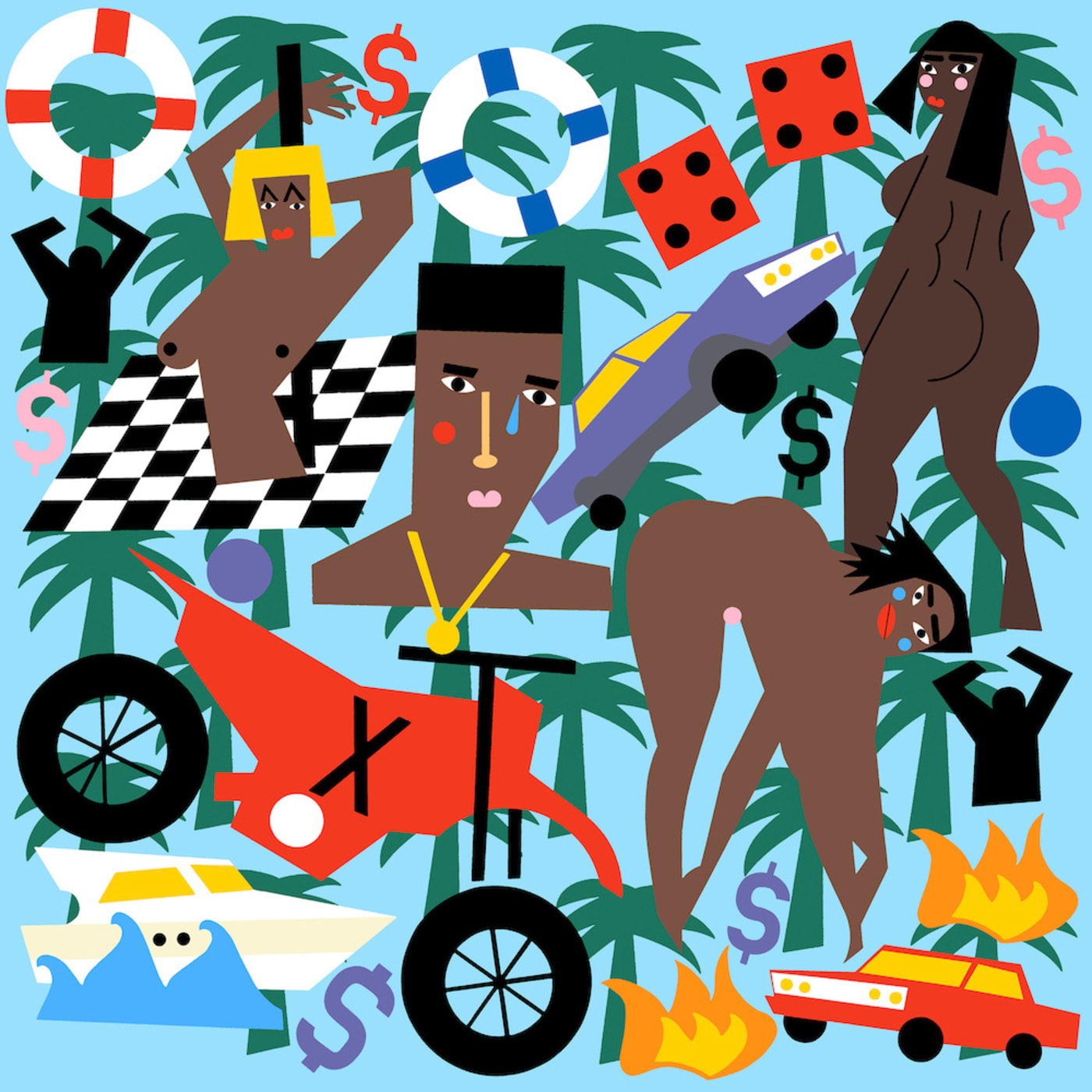 Label: Atlantic Records/Maybach Music Group
Released: October 1
On Expensive Pain, Meek Mill does what Meek Mill does best. Running for a little under one hour, it's a well-rounded body of work that outlines exactly where he's at in his life right now. The record finds Meek in his most comfortable and confident state yet, even experimenting more with Auto-Tune on "Love Train" and "On My Soul." But the aggression the Philly native is known for is still present on braggadocious tracks like "Sharing Locations" and "Hot." And he continues his streak of incredible intro songs with the explosive opener "Intro (Hate On Me)." —Jessica McKinney
47. Aminé, 'TwoPointFive'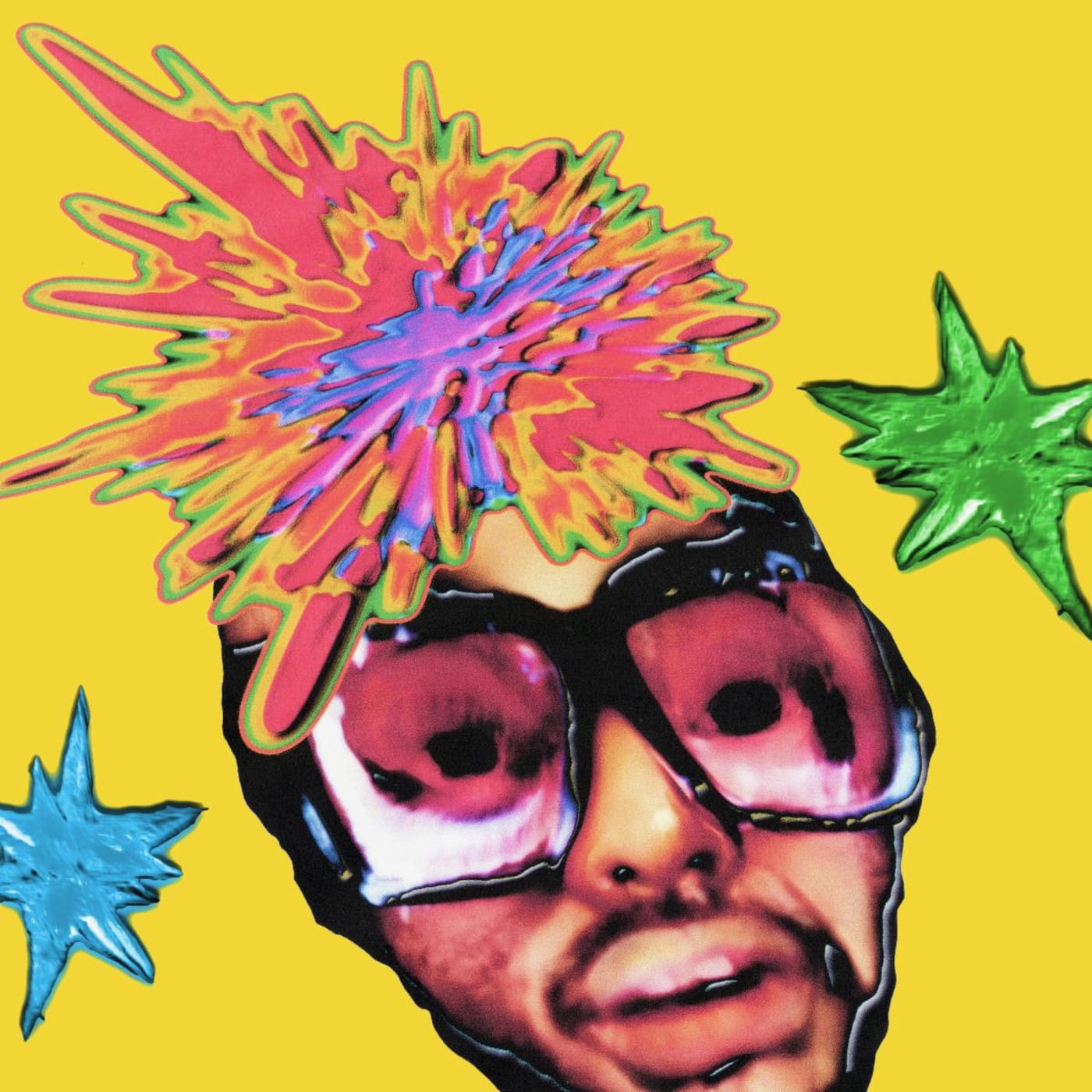 Label: CLBN LLC
Released: November 4
Why does every album have to be so damn serious? Aminé refutes that idea by delivering TwoPointFive, an in-between offering that is a fun and experimental display of the Portland rapper's most appealing skills. As he explained when he dropped OnePointFive back in 2018, "The PointFive projects are the breaks in between albums where I give myself the freedom to make music without expectations, focusing instead of spontaneity and the best of what comes from stream of conscious creation, which is why they release unexpected and without a long rollout." Thus, this project sounds funky, in a good way, with left-of-center beats and playful bars. Aminé has always had fun on his projects, but TwoPointFive feels like an extra breezy ride through the park on your new bike. It's thanks to Amine's charm that an intermission project like TwoPointFive works so well, leaving fans excited to hear what he has coming next. —Jordan Rose
46. PinkPantheress, 'To Hell With It'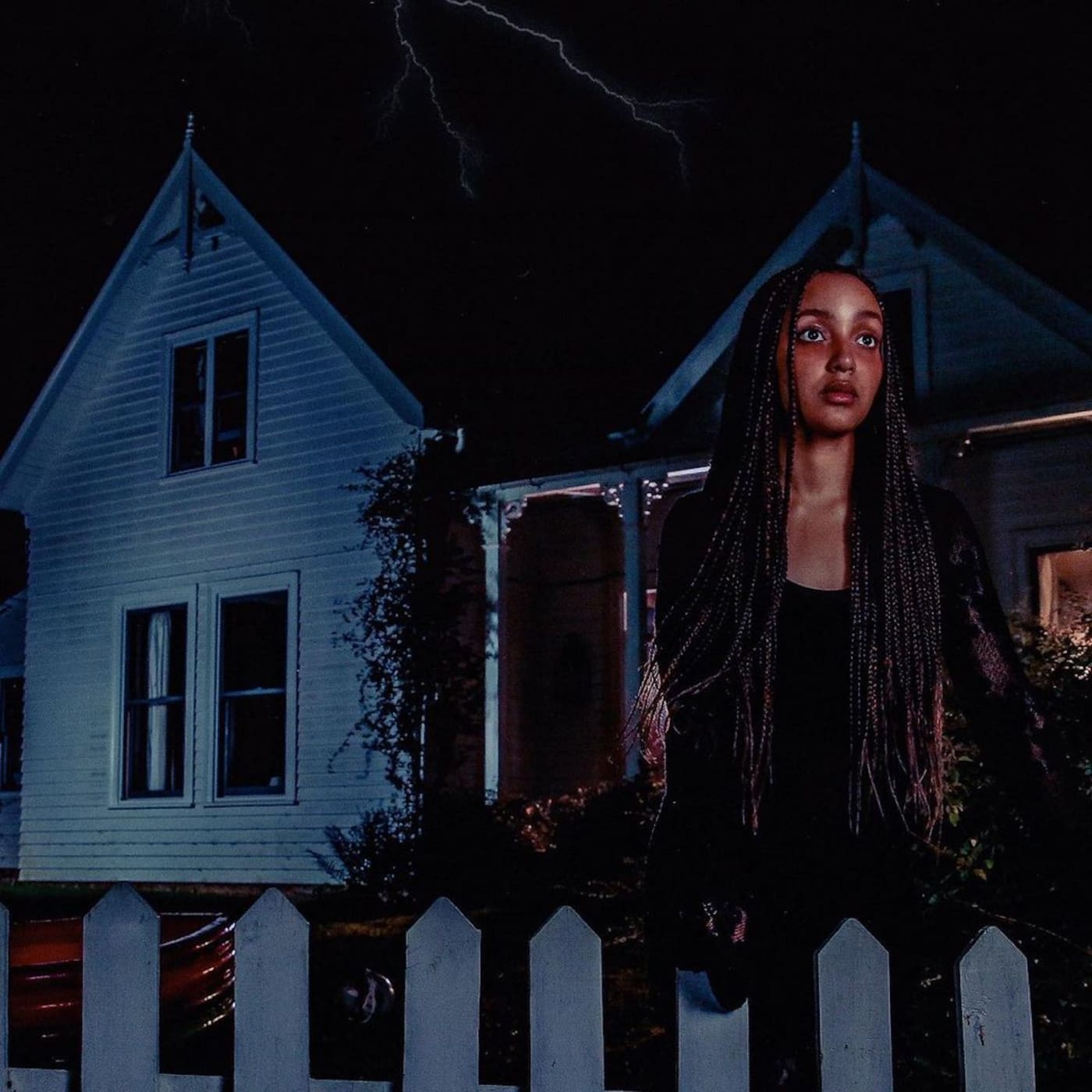 Label: Parlophone/Elektra Records
Released: October 15
Everyone seems to have an opinion about PinkPantheress, but behind all the talk and hot takes is a really solid album with a sample-based sound. All the debate does a disservice to Pantheress, though, who is an excellent songwriter. To Hell With It is jam-packed with earworm hooks and melodies you'll be singing for days. Her sound lands somewhere between emo-rap, UK-inspired club hip-hop, and bedroom pop. This many styles on a short record would suggest a lack of cohesion, but Pantheress' singular style makes the amalgamation part of the draw. —Will Schube
45. Pi'erre Bourne, 'The Life of Pi'erre 5'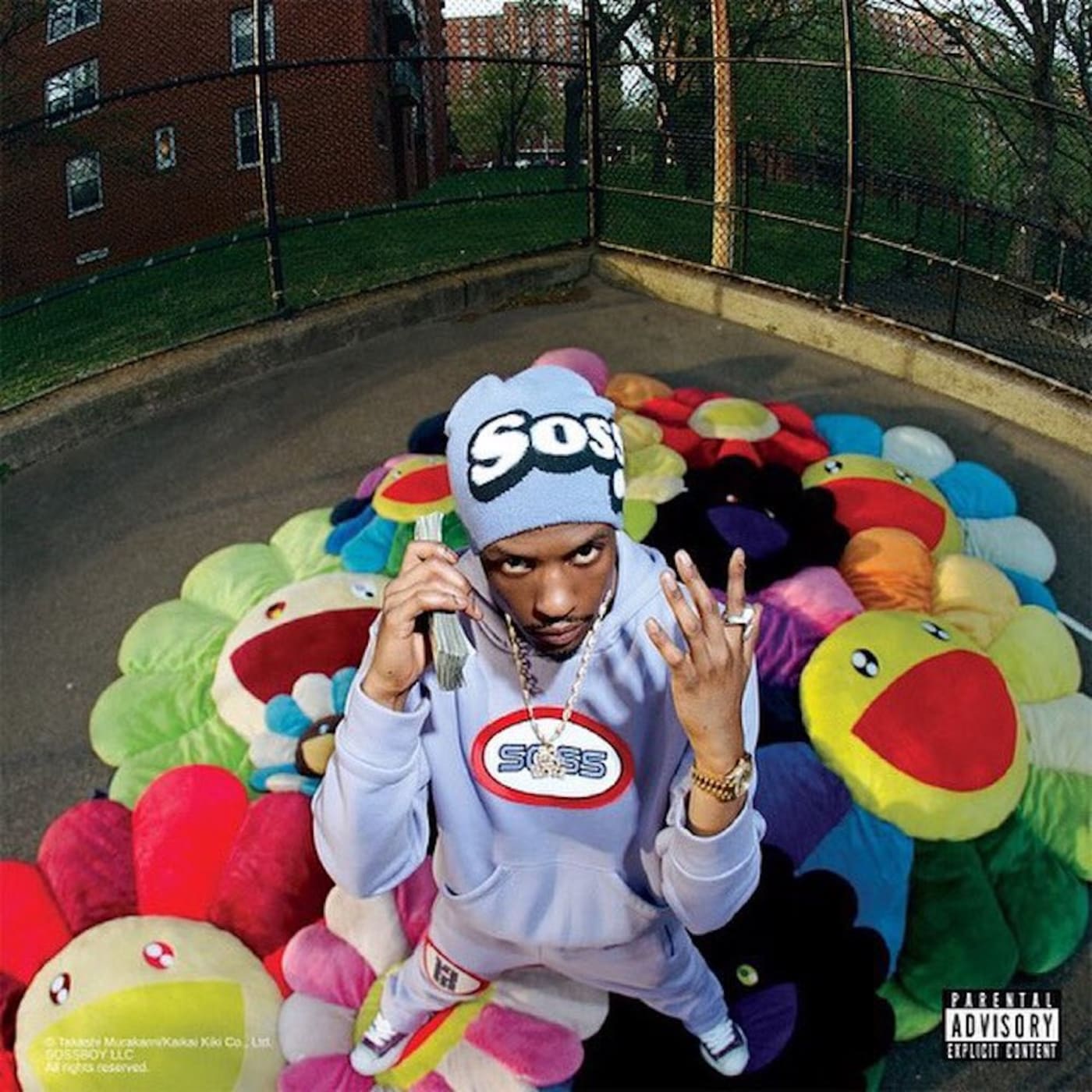 Label: SossHouse Records/Interscope Records
Released: June 11
Pi'erre Bourne has stayed consistent with his The Life of Pi'erre series, which he began back in 2016. The fifth of his TLOP tapes finds Pi'erre maximizing his opportunity inside the booth to talk about his life, opening with a conversation with his grandmother on "Intro." From there, he taps friends like Playboi Carti and Lil Uzi Vert to assist on "Switching Lanes" and "Sossboy 2," respectively, and harnesses his own unique sound throughout the rest of the album. As he continues to carve out a lane as an artist, The Life of Pi'erre 5 is an example of how Pi'erre Bourne's multifaceted abilities, from production to rapping, can translate to an extremely cohesive body of work. —Jordan Rose
44. Boldy James & The Alchemist, 'Bo Jackson'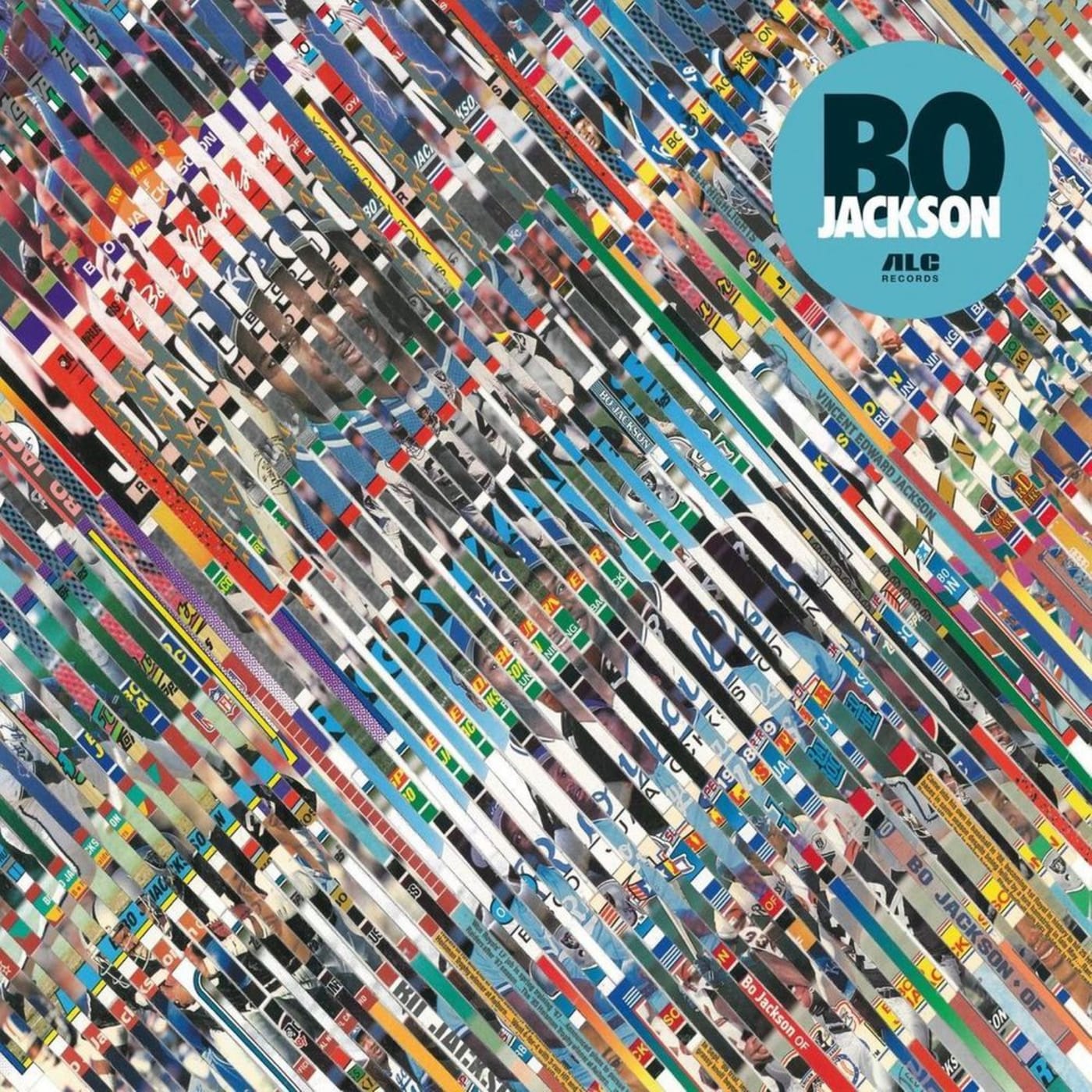 Label: ALC/Boldy James
Released: August 13
The Alchemist sure knows how to pick 'em. Between his work with Freddie Gibbs, Armand Hammer, and now Boldy James, the legendary producer is quietly becoming the king of underground rap. The capital-B Bars on the album begin on track one, "Double Hockey Sticks," and Boldy uses Alchemist's creeping, spine-tingling beats to craft a deeply felt, semi-concept record about the tale of a street hustler's come-up to the top of the rap scene. Boldy's voice is like a boxer, feeling out the beat before finding the perfect moment to strike. It's a concept he's been riding for a few years, but there's no need to stop doing something that works this well. —Will Schube
43. Willow, 'Lately I Feel Everything'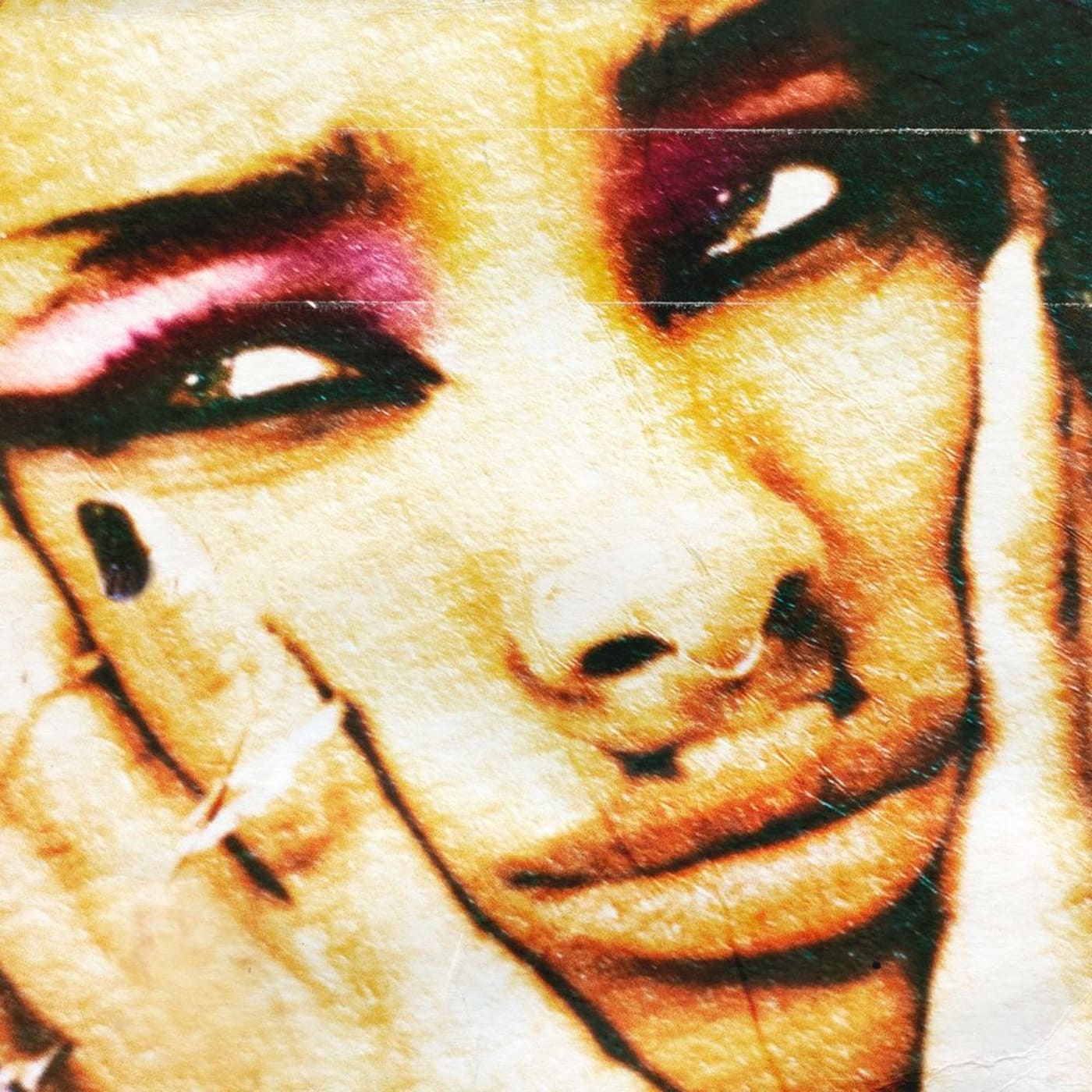 Label: MSFTSMusic/Roc Nation/Polydor Records
Released: July 16
While I didn't have Willow becoming a pop-punk star on my Bingo card, I'm overjoyed by her excellent new album, Lately I Feel Everything. The record is heavy on anthems, beginning with the Travis Barker-assisted opener "transparentsoul." The alt touchstones are pretty easy to spot (hell, Avril Lavigne is featured on the album), but that doesn't mean Willow isn't a brilliant interpreter and reviver of these mid-2000s sounds. "Transparent soul/ I can see right through/ Just so you know," she sings on the opener, allowing Barker to spice up the track with an "Adam's Song"-inspired drum groove. Lately is an album inspired by an era of yore, but in Willow's hands, she refreshingly makes an album for these times. —Will Schube
42. Ransom & Rome Streetz, 'Coup De Grace'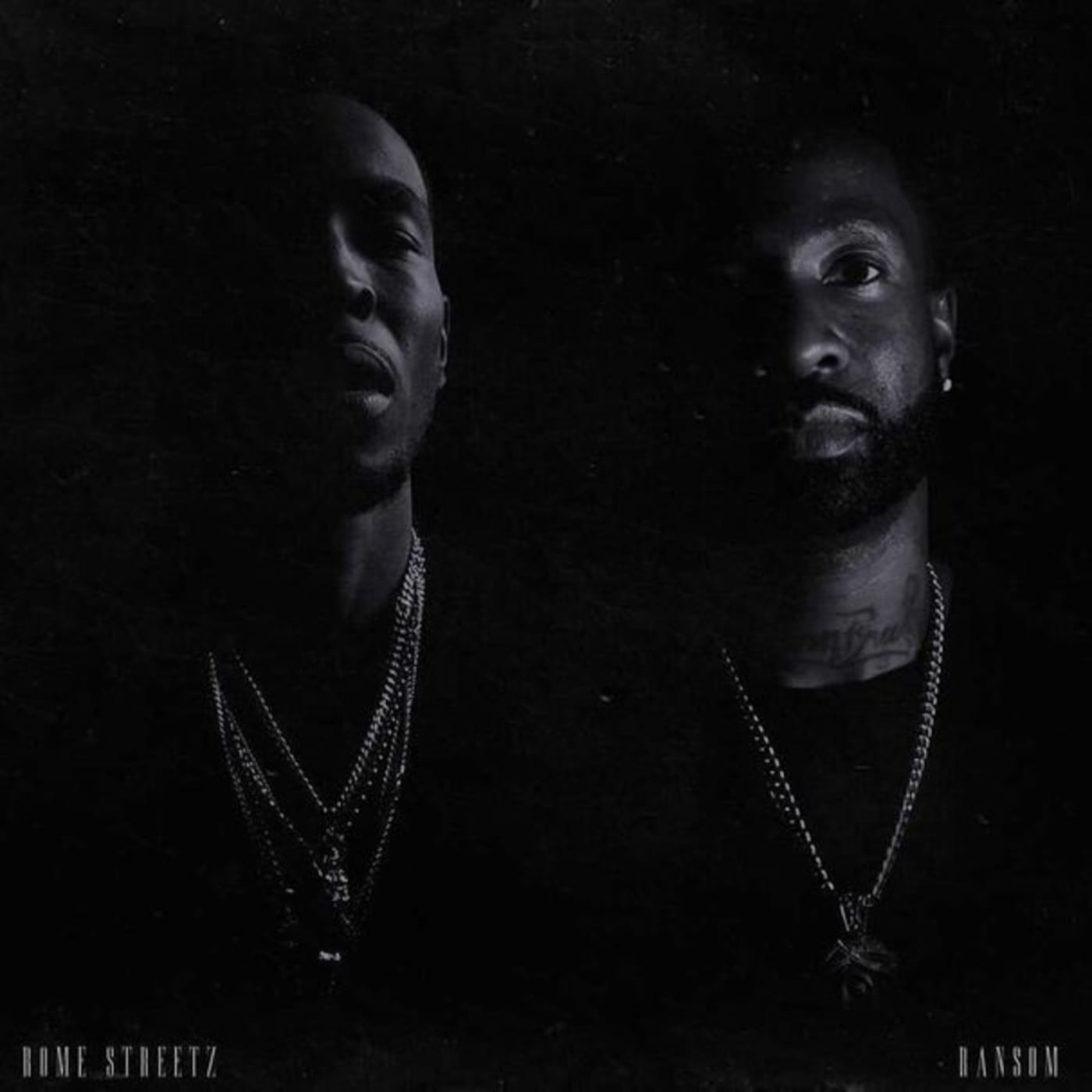 Label: Momentum Entertainment/Bad Influence
Released: October 29
What's better than listening to Rome Streetz or Ransom tear a beat to shreds? Hearing them do it together on Coup De Grace, the collab project that came from a random Ransom Twitter announcement, as Rome Streetz told us earlier this year. Both MCs have been delivering high-level lyricism for several years now, so it's great to hear them sparring on tracks like "No Remorse," "Claudine" with Che Noir, and "Pray For The Weak" with The Game. Both artists rhyme with a marksman's precision, and they commandeer the 11-track pack of soulful and sinister beats like a pair of hitmen from two sides of town tasked to corner a single target. They both got there, a bar at a time. —Andre Gee
41. Rod Wave, 'SoulFly'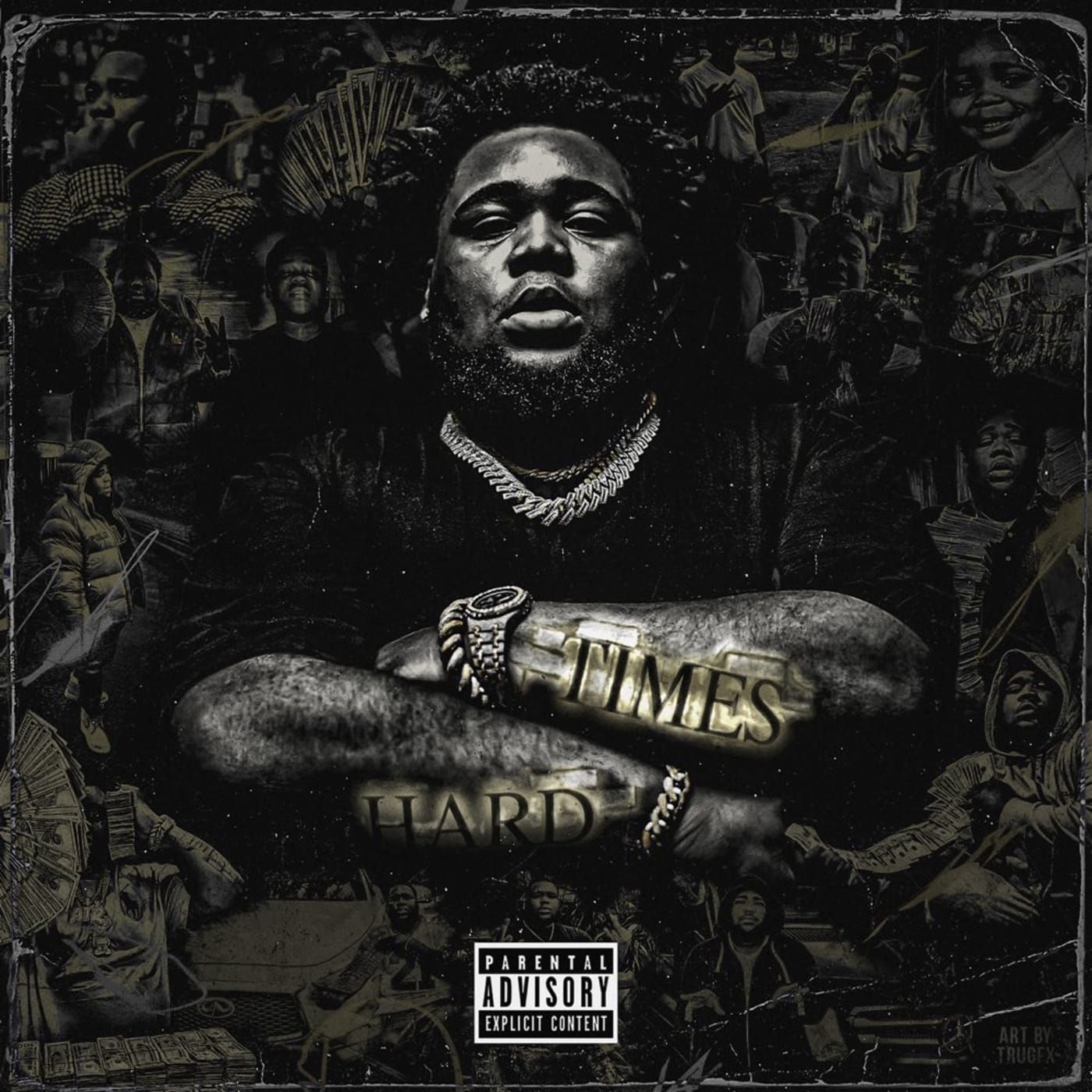 Label: Alamo Records
Released: March 26
Though he can flex as well as anyone else, Rod Wave's knack for portraying past trauma so effectively is what makes him one of the most intriguing new artists in music. SoulFly is the latest (and most vivid) realization of this ability, as he rips pages out of his diary over 19 tracks of soul-stirring beats. On a song like "Gone Till November," his problems are laid out in painstaking detail—he can't keep everyone happy and he's got some serious issues with his father. There's no positive turn on the LP, and that's what makes it so rich. Rod Wave keeps digging further into his insecurities until we're down in the hole with him, seeking the same guidance that he's looking for. Yeah, lots of rappers can make you want to stunt with them. Seldom can they make you pray for their souls. —Trey Alston
40. Ka, 'A Martyr's Reward'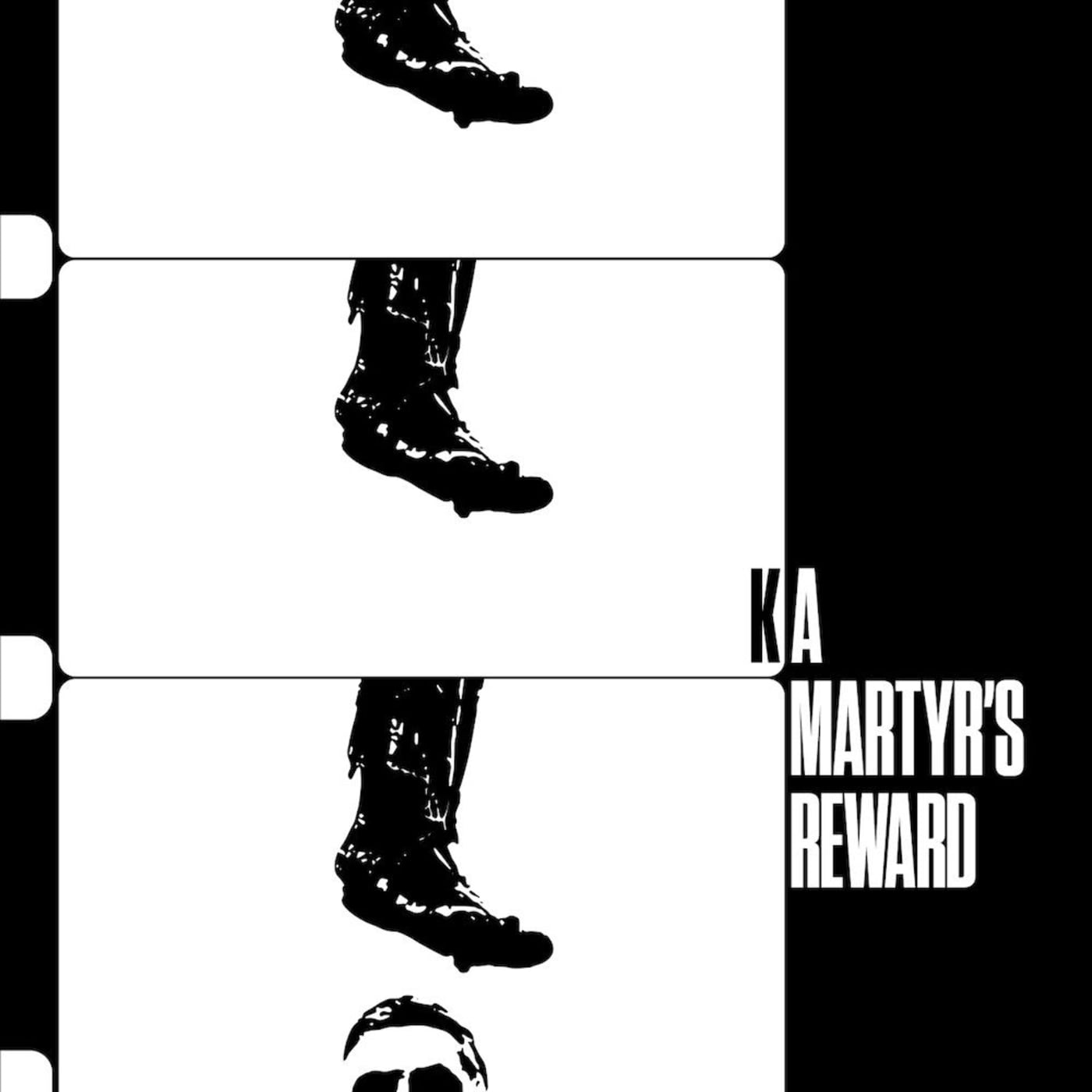 Label: Iron Works Records
Released: August 13
Rap is full of MCs beating their chest over their lyrical supremacy all year, clamoring to convince the masses that they're the best. Meanwhile, Ka just annually drops a masterpiece and moves on. Such was the case with A Martyr's Reward, another exhibition of the Brownsville rhymer culling through his life and times with unearthed gems and commentary about existence and purpose. Ka reaches breakthroughs, one well-crafted line at a time, on an 18-track album that boasts standouts like the racism-censuring "I Need All That," searing "Like Me," and reflective "PWH," where he rhymes, "I ain't make this environment, just paintin' the picture." And he's painting a damn good one. —Andre Gee
39. Slowthai, 'Tyron'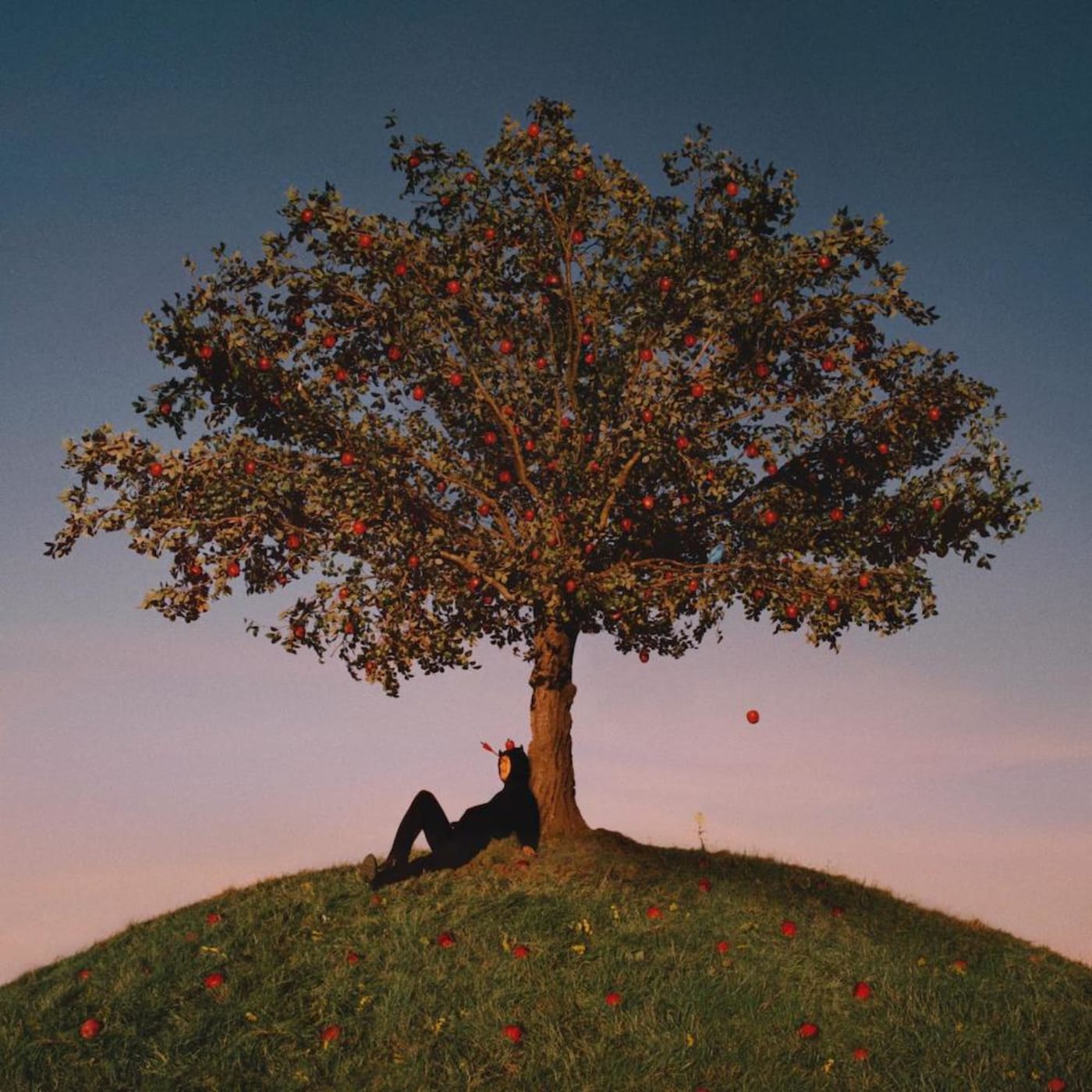 Label: Method Records
Released: February 12
What can you do after being involved in controversy? You can fight and fuss about it. You can apologize. Or you can make an album that's at least partially inspired by it. A year to the day after Slowthai was kicked out of the NME Awards, he chose the final option, and it worked. Childhood, adulthood, and regret are among the themes of the project, which encompasses two drastically different halves: the first, characterized by songs with ALL-CAPS titles, is aggressive, and the second, featuring songs with lowercase names, is more tranquil. In doing so, he creates a complete self-portrait of someone reckoning with the fire and ice of their soul, seeking out another chance inspired by the mistakes that they've grown from. —Trey Alston
38. Billie Eilish, 'Happier Than Ever'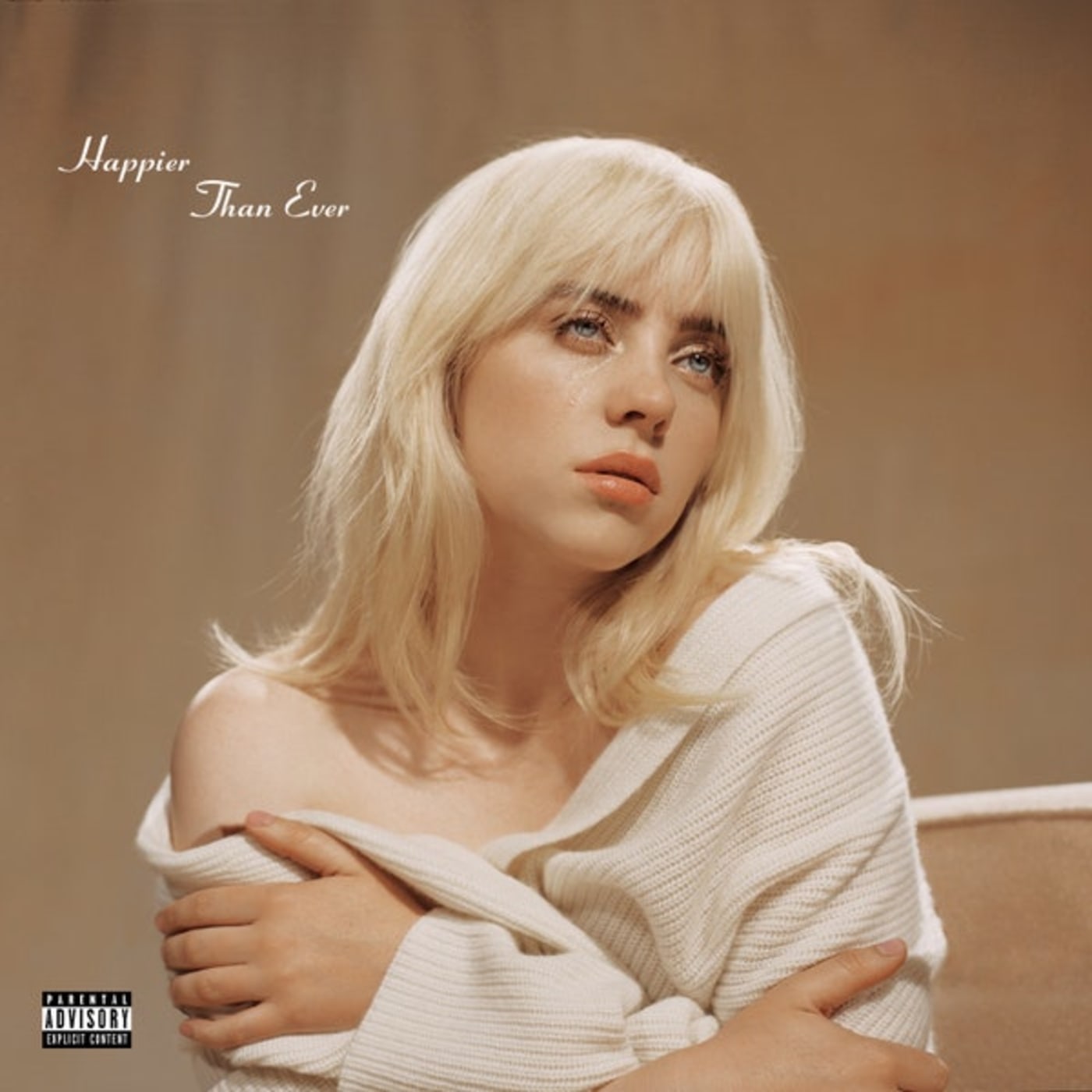 Label: Darkroom/Interscope Records
Released: July 30
After becoming one of the biggest pop stars in the world, headlining Coachella, and penning the theme song for the latest James fucking Bond movie, the last thing I expected was for Billie Eilish to shrink her sound. But that's exactly what she's done with Happier Than Ever, an album with less immediate hits than When We All Fall Asleep, Where Do We Go?, but exceedingly rich and rewarding upon multiple listens. It's antithetical to our streaming era, which I think is why I find it so excellently refreshing. It's a study on growing up, and like well thought-out philosophies, the ideas take time to develop. On opener "Getting Older," she sings, "I'm getting older, I think I'm aging well/ I wish someone had told me I'd be doing this by myself/ There's reasons that I'm thankful, there's a lot I'm grateful for/ But it's different when a stranger's always waiting at your door." It's a meditation on celebrity and being a woman in the spotlight, a concept Eilish contemplates with grace and courage. It's full of small moments that explode like fireworks when amplified to the right degree. It's not an album full of hits from front to back, but a damn worthy follow-up to one of the bigger albums of the 2010s. —Will Schube
37. Morray, 'Street Sermons'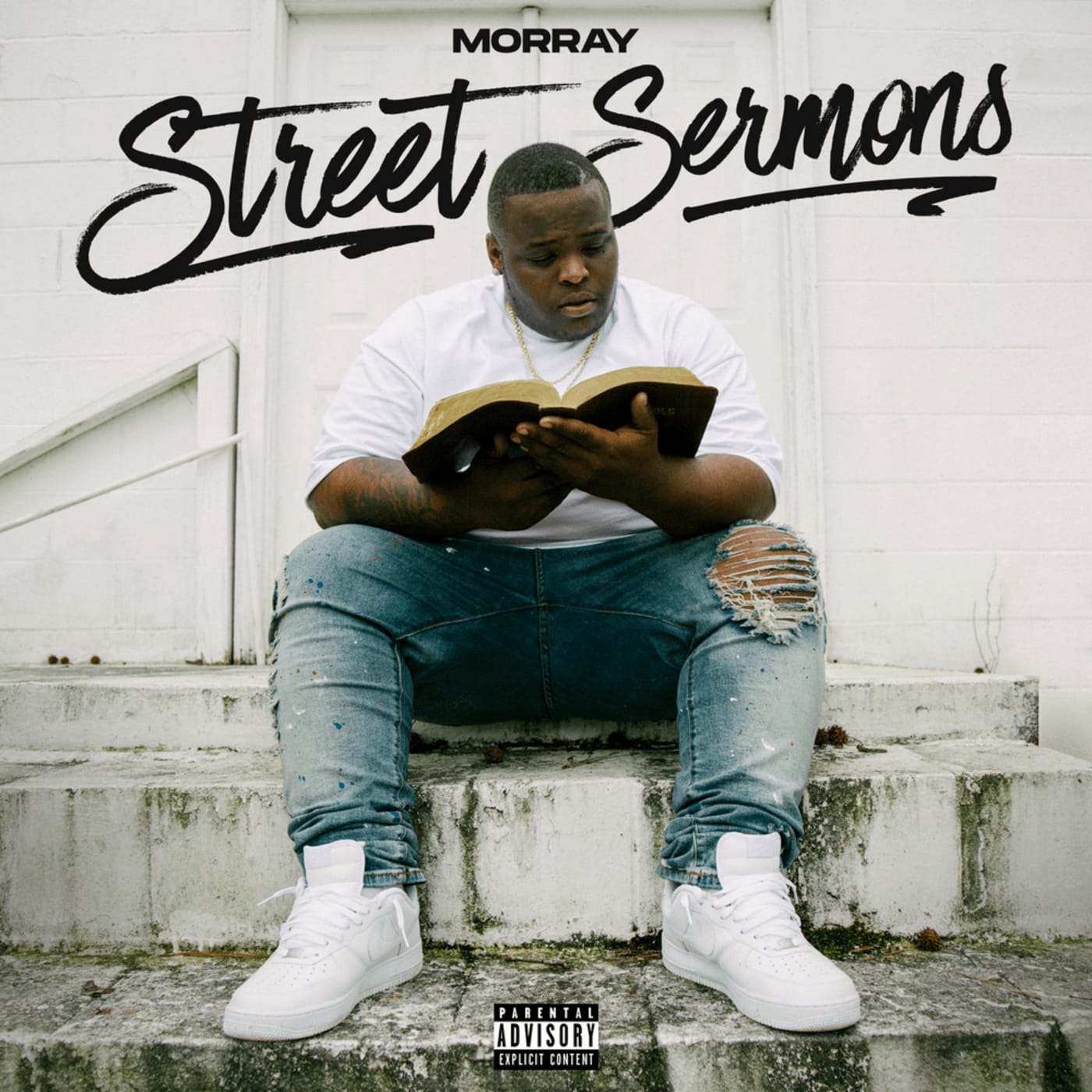 Label: Pick Six Records/Interscope Records
Released: April 28
Morray's Street Sermons is a collection of life lessons taken from the North Carolina artist's own experiences and packaged into easily digestible scripture. And what makes the project even more captivating is the amount of soul Morray squeezes into each track. His voice has the strength of an old Southern choir, but he never sounds overly preachy. Instead, his harmonies are comforting. On songs like "Trenches" and his breakout single "Quicksand," he paints vivid pictures of growing up in the streets, encountering near-shootings, and facing daily struggles. But the album is never bogged down by too much sorrow or grief, as he maintains a vibrant spirit that makes you want to dance more than cry. Morray told Complex that his "biggest goal is to go down in music history as one of the most genuine, solid niggas out there," and his career is only just getting started, but that authenticity is already shining through brightly on his debut project. —Jessica McKinney
36. G Herbo, '25′
Label: Machine Entertainment/Republic Records
Released: July 2
G Herbo celebrated making the quarter-century mark with a characteristically vulnerable album that reflects on the life he had led up to that point. 25 has the hits, with "Cry No More" featuring Polo G and Lil TJay, "You Can't" with Kid LAROI and Gunna, and "TOP" with 21 Savage, but it excels when Herbo gets into his autobiographical bag and takes stock of his life and times. Tracks like "No Jail Time," "Whole Hearts," and "I Don't Wanna Die" show him telling poignant, unflinching street tales over well-chosen, evocative samples. Even when his rhymes depict violence, they rarely feel like unnecessary gloating, as much as simply recalling life in the trenches, which was too ugly to sugarcoat, but too impactful to not explore on 25. —Andre Gee
35. Lil Nas X, 'Montero'
Label: Columbia Records
Released: September 17
Lil Nas X won before the game even began. Perhaps the only thing he's better at than penning chart-topping hits is promoting them, and when it began time to promote Montero, he absolutely stole the show. There was a video of him showing up to his baby shower, only no one decided to join him. It was the sort of thing that pissed off all the right people and hyped up everybody else. And the album was great, too! Lil Nas X proves he's much more than "Old Town Road" on the record, churning out a hybrid of rap and pop that lands somewhere in the influence pool of Kid Cudi's early-2010s work. "Industry Baby" with Jack Harlow is one of the biggest songs of the year, featuring a triumphant horn line from Take A Daytrip, and "Life After Salem" is an emo-shoegaze banger that proves he has some serious deep cuts. With a wild amount of hype surrounding his debut, Lil Nas X did the impossible: He lived up to it. —Will Schube
34. Halsey, 'If I Can't Have Love, I Want Power'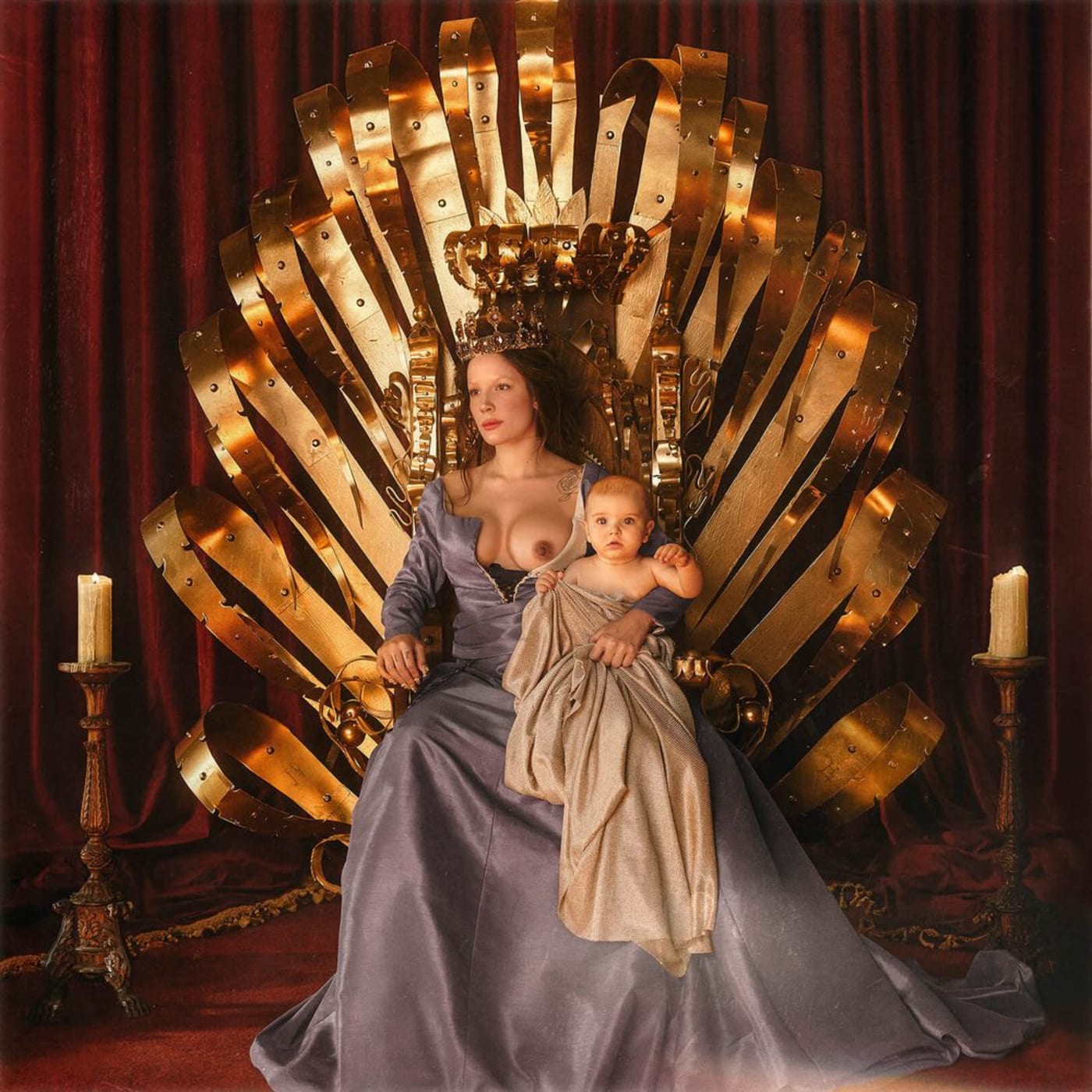 Label: Capitol Records
Released: August 27
Released in early 2019 without a true era attached to it, Halsey's "Nightmare" wasn't just a one-off track to see how far down the grunge pop-punk road the diamond-certified star could go—it was a sign of things to come. Halsey's fourth studio album, If I Can't Have Love, I Want Power feels effortless and authentic, telling very personal stories of tragedy, maturation, maternal love, and more. It's a concept album about the trials and tribulations of pregnancy, recorded by a soon-to-be mother, and Halsey calls IICHLIWP the easiest album they've ever written. The star delivers new perspectives on themes that have stayed prevalent through their musical lineage. On standout "Lilith," Halsey reflects, "You got me thinkin' I was too mean," with the same bravado as a then 20-year-old sang on their first album. Producers Trent Reznor and Atticus Ross oversee the juxtaposition on IICHLIWP, from the tender lullabies ("Darling") to the powerful hooks ("Easier Than Lying"). The production is indulgent and voluminous but never overshadows Halsey coming into their own on the most fulfilling project of their career. —Waiss Aramesh
33. James Blake, 'Friends That Break Your Heart'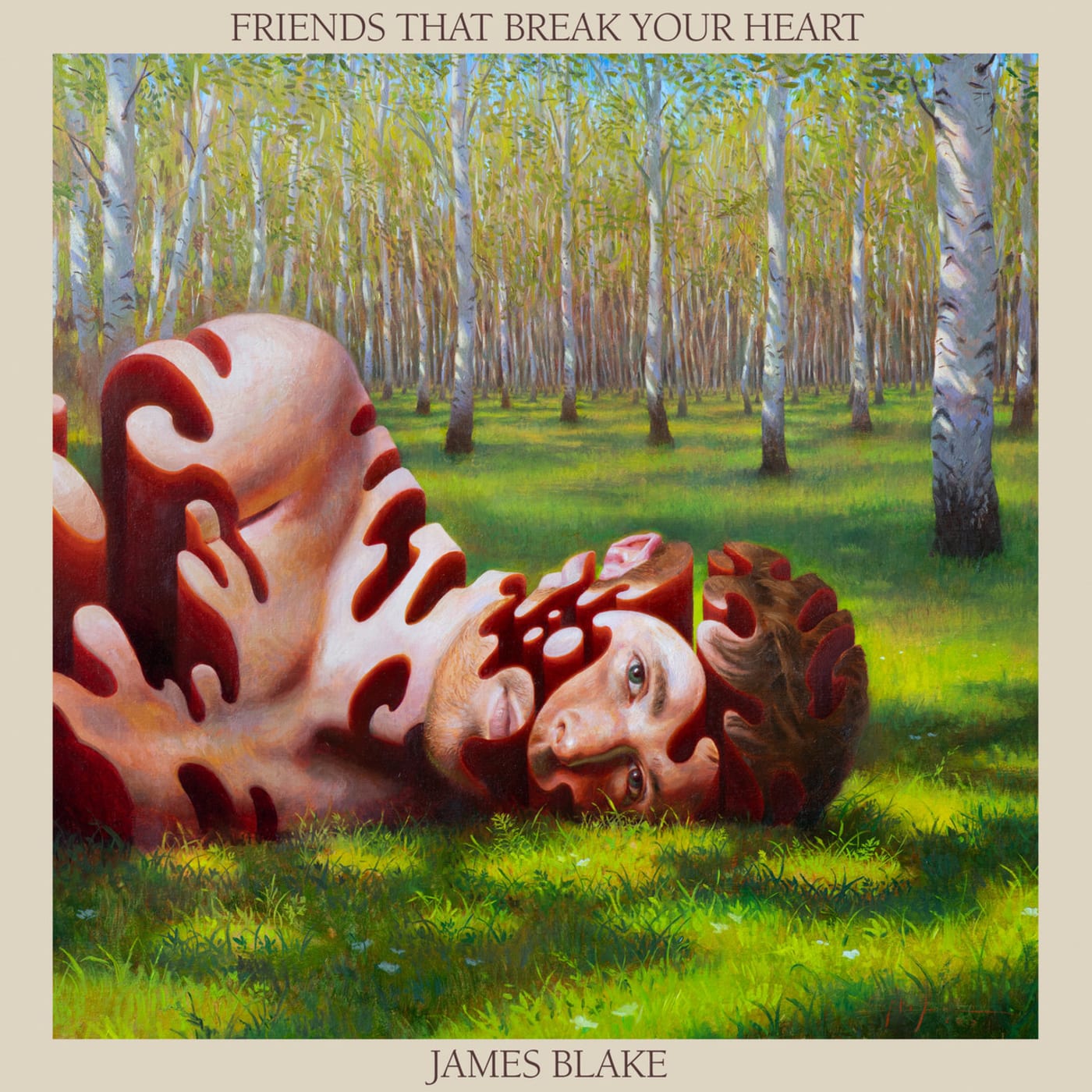 Label: Republic Records/Polydor Records
Released: October 8
Friends That Break Your Heart just might be James Blake's most accessible album. It sounds less experimental than some of his past work and more refined in terms of his lyrics and messaging. Blake bares his soul on songs like "Funeral" and "Life Is Not The Same," while making sure to also include more electric tracks like "Coming Back" and "Frozen." Still, Blake remains authentic to his sound with textured vocals and a sampling of slower ballads. With Friends That Break Your Heart, James Blake does a beautiful job of putting together a well-balanced project that feels very true to him at this moment in time. —Jessica McKinney
32. Nas, 'King's Disease II'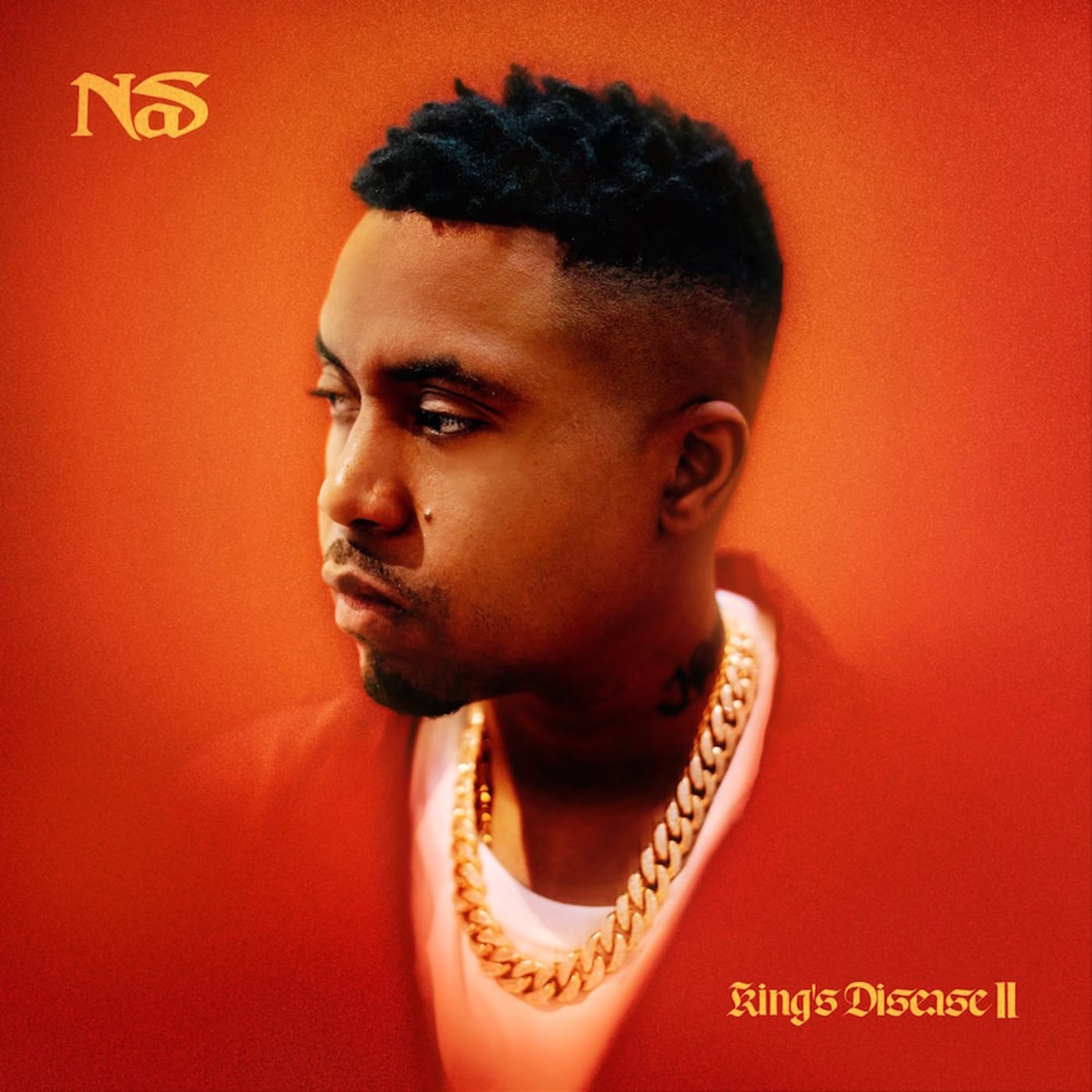 Label: Mass Appeal Records
Released: August 6
Nas and Hit-Boy did it again. King's Disease II picks up where the Grammy-winning original left off, with the rap icon reminiscing, reflecting on life, and reminding us of his lyrical supremacy over a suite of arresting production. Hit-Boy has mastered the fusion of classic elements with modern polish and techniques, and Nas gets busy on tracks like "Moments," "Nobody" (with an instant classic Lauryn Hill verse), and "Death Row East," where he finally gives his full perspective on one of rap's most infamous incidents. —Andre Gee
31. Young Thug, 'Punk'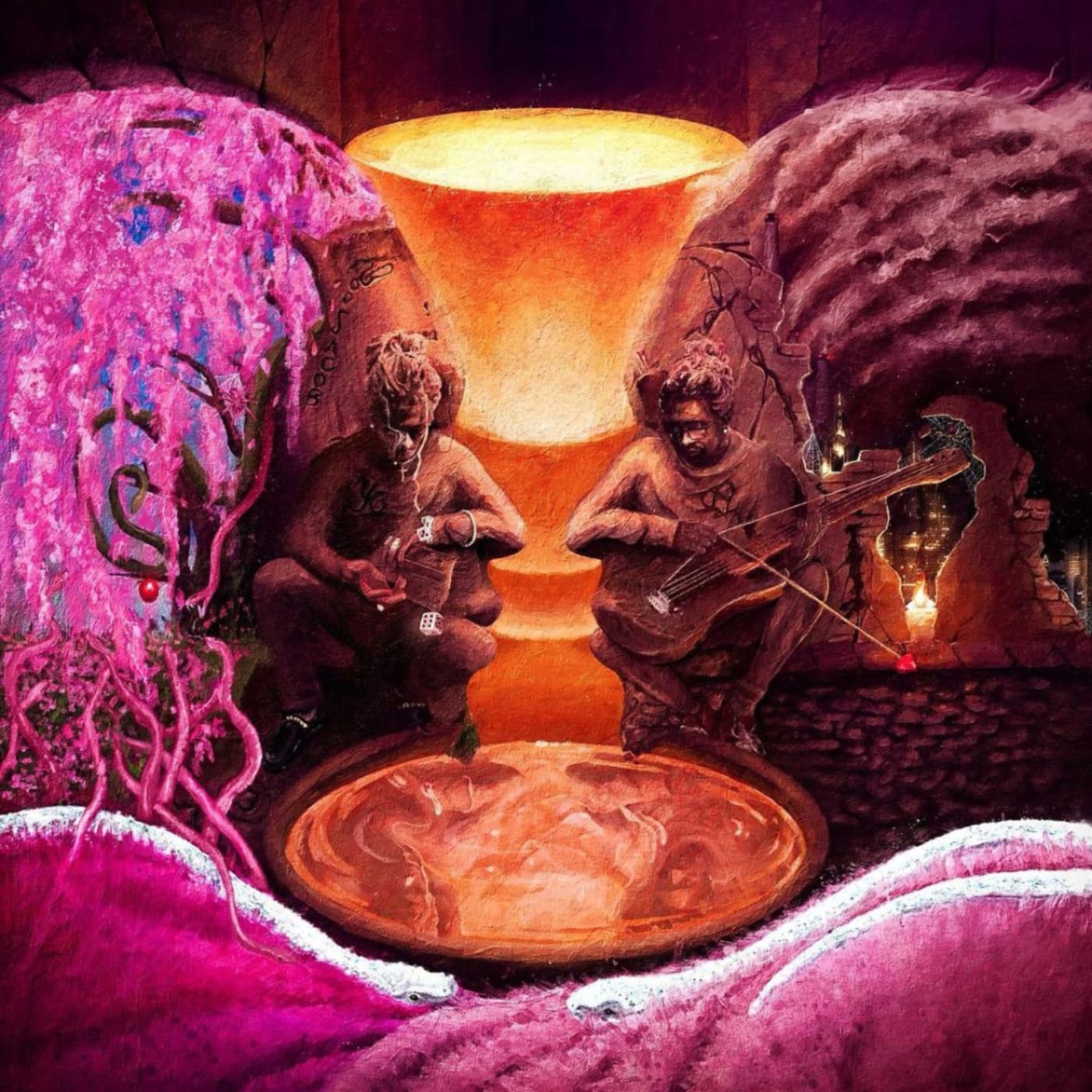 Label: YSL Records/Atlantic Records/300 Entertainment
Released: October 15
In the distorted, rose pink-tinted world that Young Thug holds dominion over, he can turn water into syrup and the hardest rappers into rockstars, and Punk reflects the contradicting alchemy that the Atlanta rapper has become a master of. Despite adopting the name of the popular rock subgenre, Punk sounds far removed from the raging roots of that scene. While the album is laced with guitars across its 20 songs, it sounds more like the strings being plucked while sitting around a campfire than the ones being pounded in some hole-in-the-wall club. That doesn't mean the songs are any less satisfying—they just diverge from the expectations fans had after Thug assumed an entire rock aesthetic for the album's rollout, destroying a Rolls-Royce in the process. But Young Thug has always been an artist who defies expectations. Punk is sonically and thematically diverse, with songs like "Hate The Game" and "Love You More" with Nate Reuss, Gunna, and Jeff Bhasker sounding like they would fit perfectly into the closing act of a coming-of-age A24 movie, while others, like "Scoliosis" and "Bubbly" featuring Drake and Travis Scott, are natural inclusions into King of Diamonds' Saturday night playlist. This album reflects the varied personalities of Young Thug, while maintaining his unique voice throughout. —Jordan Rose
30. Sleepy Hallow, 'Still Sleep?'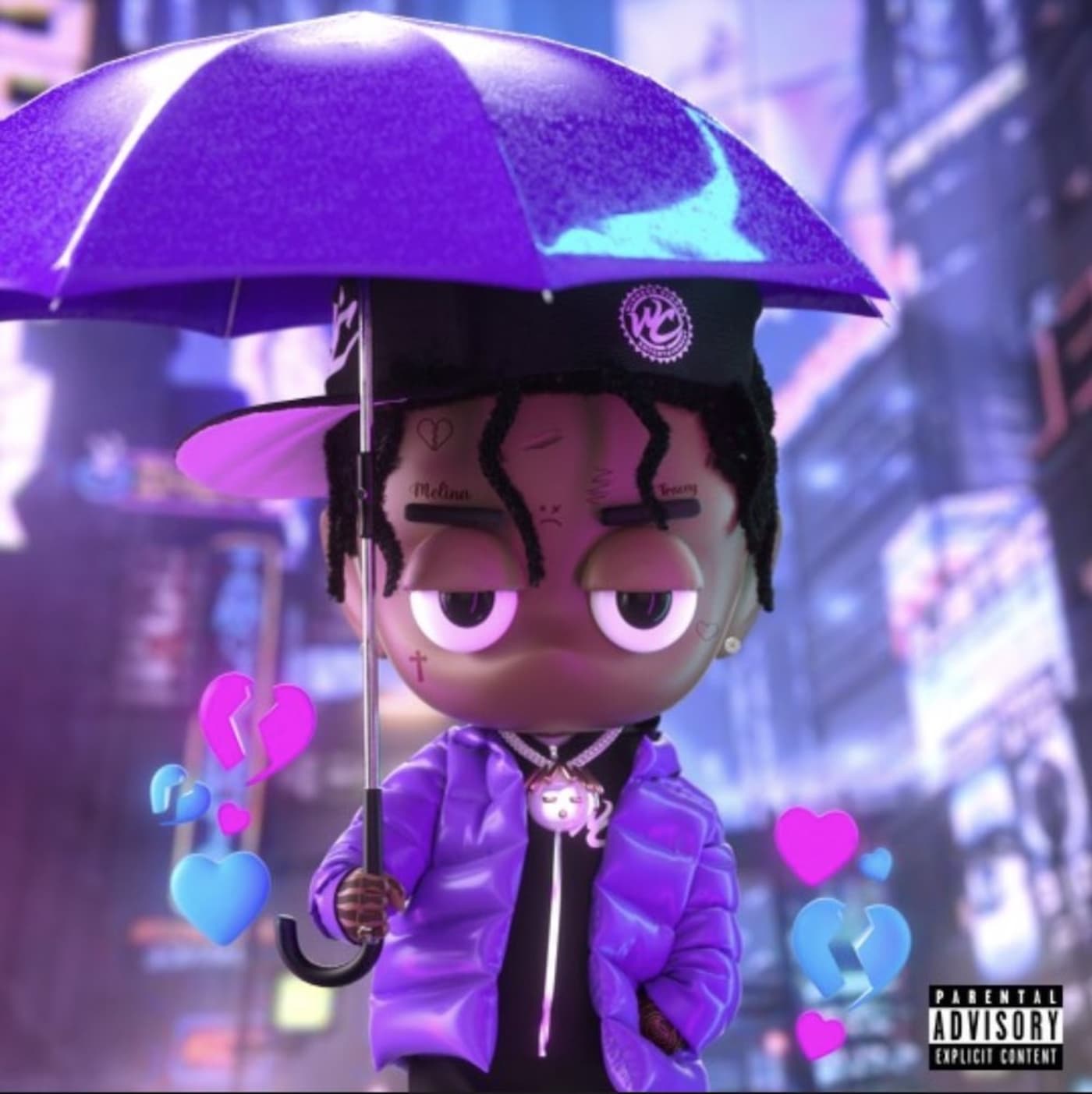 Label: Winners Circle Entertainment/RCA Records
Released: June 2
Sleepy Hallow first emerged from Brooklyn's drill scene, but he's made a point to explain that his sound transcends the subgenre. "It's way more than drill," he told Complex in 2020, describing the aesthetics of his Winners Circle crew. And on his new album Still Sleep? he proves that to be very true. Sure, the project has a handful of bass-heavy drill songs, but most of the best moments come when Sleepy ruminates on life over jazzy guitar licks. There's a soulful quality to his voice that comes to life over stylistically eccentric beats from his go-to producer Great John. Songs like "Make You" and "Murder She Wrote" show Sleepy's exceptional range as he reflects on life's challenges over slow-grooving production. And the project shines brightest on tracks like "2055," "4or Days," and "2 Sauce," where he skillfully blends his soulful delivery with harder-hitting beats from John. As the album title implies, there are still a lot of people who haven't caught on to the magic Sleepy and John have been cooking up lately, but we have a feeling Still Sleep? is going to turn a lot of heads. Wake up! —Eric Skelton
29. Conway the Machine, 'La Maquina'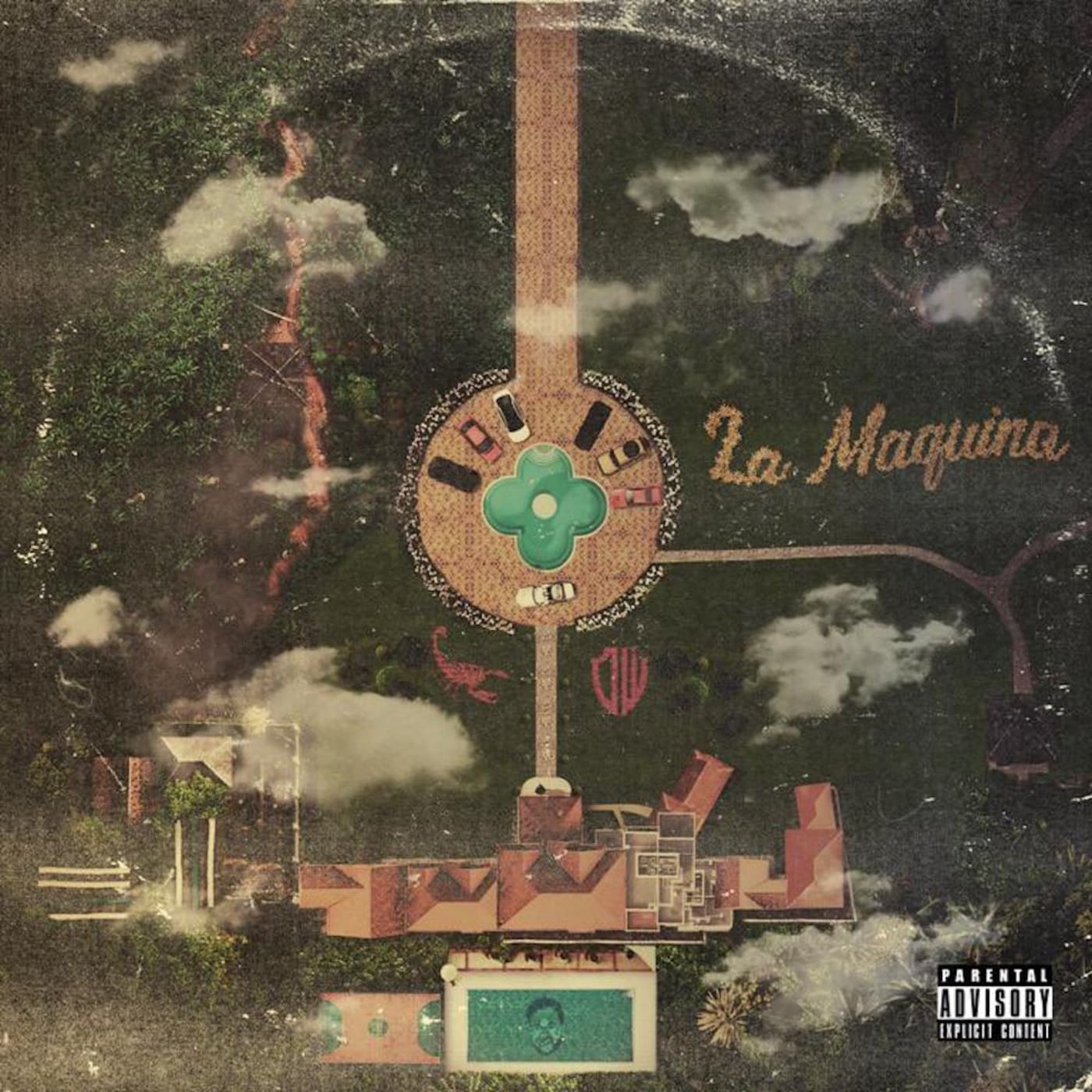 Label: Griselda Records/Drumwork/EMPIRE
Released: April 16
Conway the Machine has said that La Maquina is a project in which he attempted to showcase his versatility over a range of production. We know his crew's sound is so distinct that their grimey keys engender "Griselda beats be like" familiarity, but Conway vied to affirm that he's a rapper's rapper who can find the pocket over any kind of beat. Hence tracks like "KD" or "6:30 Tipoff," where he talks his shit over the kind of triumphant horns one could hear Jeezy or T.I. spitting over. On "Scatter Brain," he shows off over an eerie vocal sample, matching J.I.D's tongue-twisting presence as well as Ludacris' turn-back-the-clock moment. But he also gives the purists what they seek with "Bruiser Brody," "200 Pies" with 2 Chainz, and "S.E. Gang" with Westside Gunn and Benny the Butcher. La Maquina is a classic rap gauntlet that affirms a premise that the best rappers are prideful of: Give me any kind of beat and watch me kill it. —Andre Gee
28. Armand Hammer & The Alchemist, 'Haram'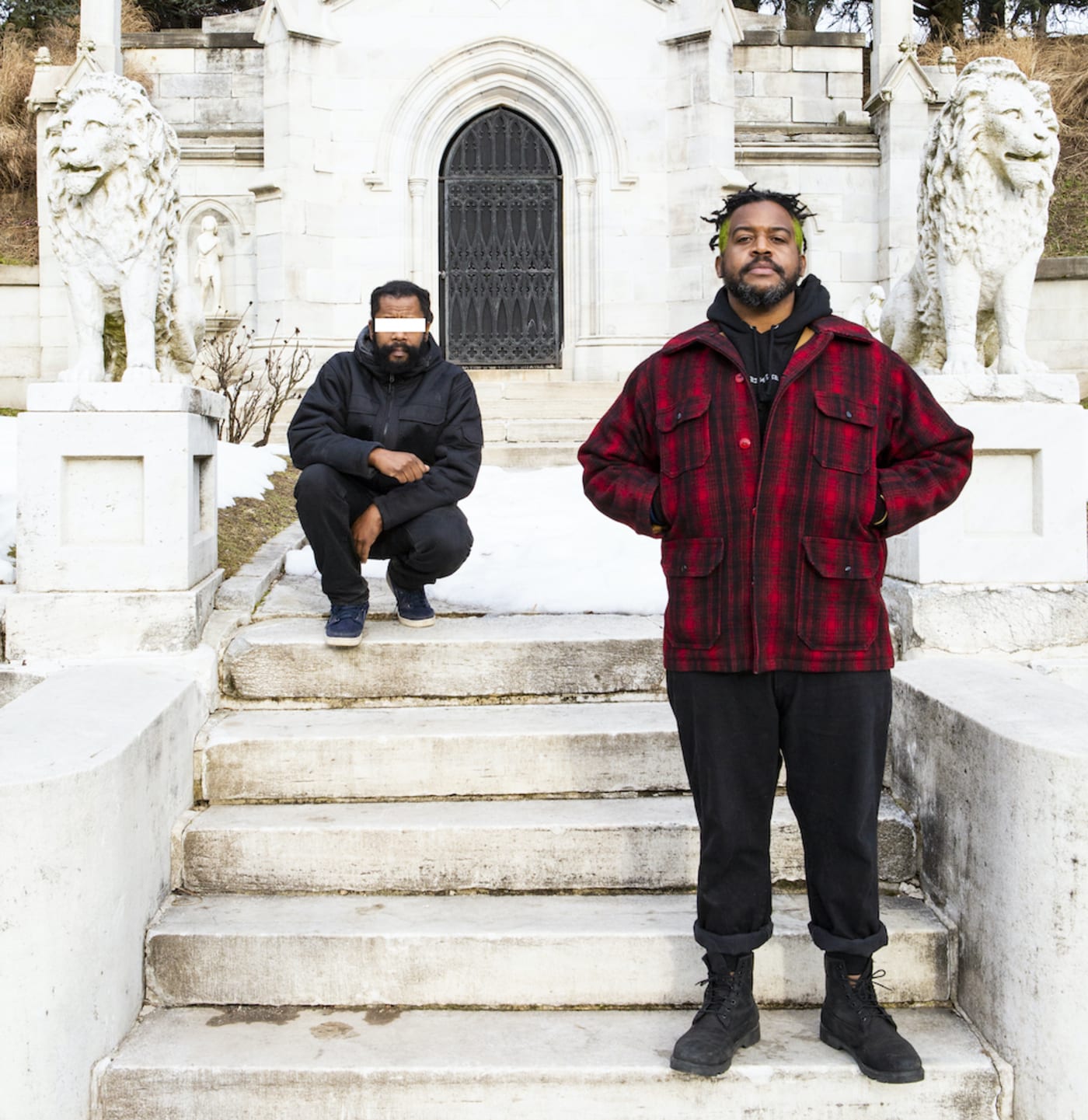 Label: Backwoodz Studioz
Released: March 26
At times, the music industry feels like it's delivering music on a conveyor belt that's spinning at warp speed. So much music is celebrated one Friday and seemingly forgotten by the next, and sometimes artists play into that with below-effort projects. So it's refreshing to hear albums that defy that dynamic, like Armand Hammer's Alchemist-produced Haram. ALC gives the Armand Hammer pairing of Elucid and billy woods a surreal, eccentric soundscape, and they bounce off each other well stylistically. Throughout Haram, the duo co-pilot on a warp-speed journey through themes of pro-Blackness, existentialism, and gems like woods' "I can't afford not to believe in things unseen / But belief always been dangerous to me" on "Scaffolds." The pair rap with a strong worldview and an off-kilter, spoken-word style that feels unbothered by palatability, which could be off-putting to a listener looking to be appealed to. Some rap is best to vibe to, but projects like Haram deserve your continued attention. It defies the idea of rap as ephemeral #content, and densely rewards extra listens which inevitably unravel new insights. So-called experimental boombap is characterized as "left field," but Haram is an offering of two MCs who have left the plane entirely. —Andre Gee
27. Yebba, 'Dawn'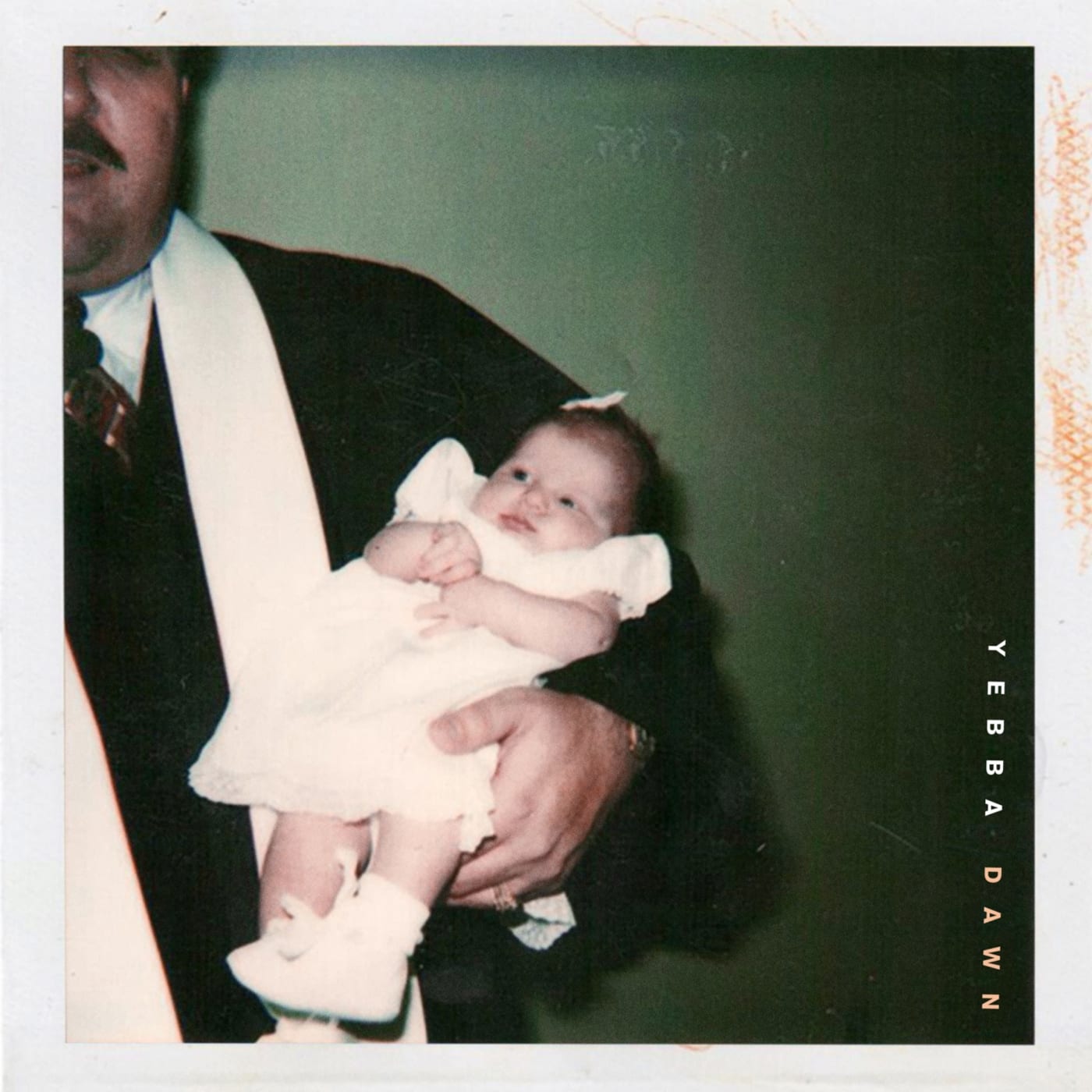 Label: RCA Records
Released: September 10
Yebba is one of 2021's best hidden gems. The ones who know, know. But there is still a whole network of listeners who have yet to discover just how talented Yebba really is. Dawn is a fusion of R&B, soul, and pop. The Arkansas singer's sultry howls and spirited vocals on tracks like "Boomerang" and "Love Came" make her a natural candidate for Grammy recognition—she has a crossover sound that will likely make its way to television, radio, and film for years to come. Despite Yebba's commercial appeal, though, she doesn't turn away from what feels natural to her. And she demonstrates her diverse musical taste in her collaborations, leaving space for artists including Questlove, ASAP Rocky, Smino, and Kaytranada. Yebba is definitely one to watch out for. —Jessica McKinney
26. Polo G, 'Hall of Fame'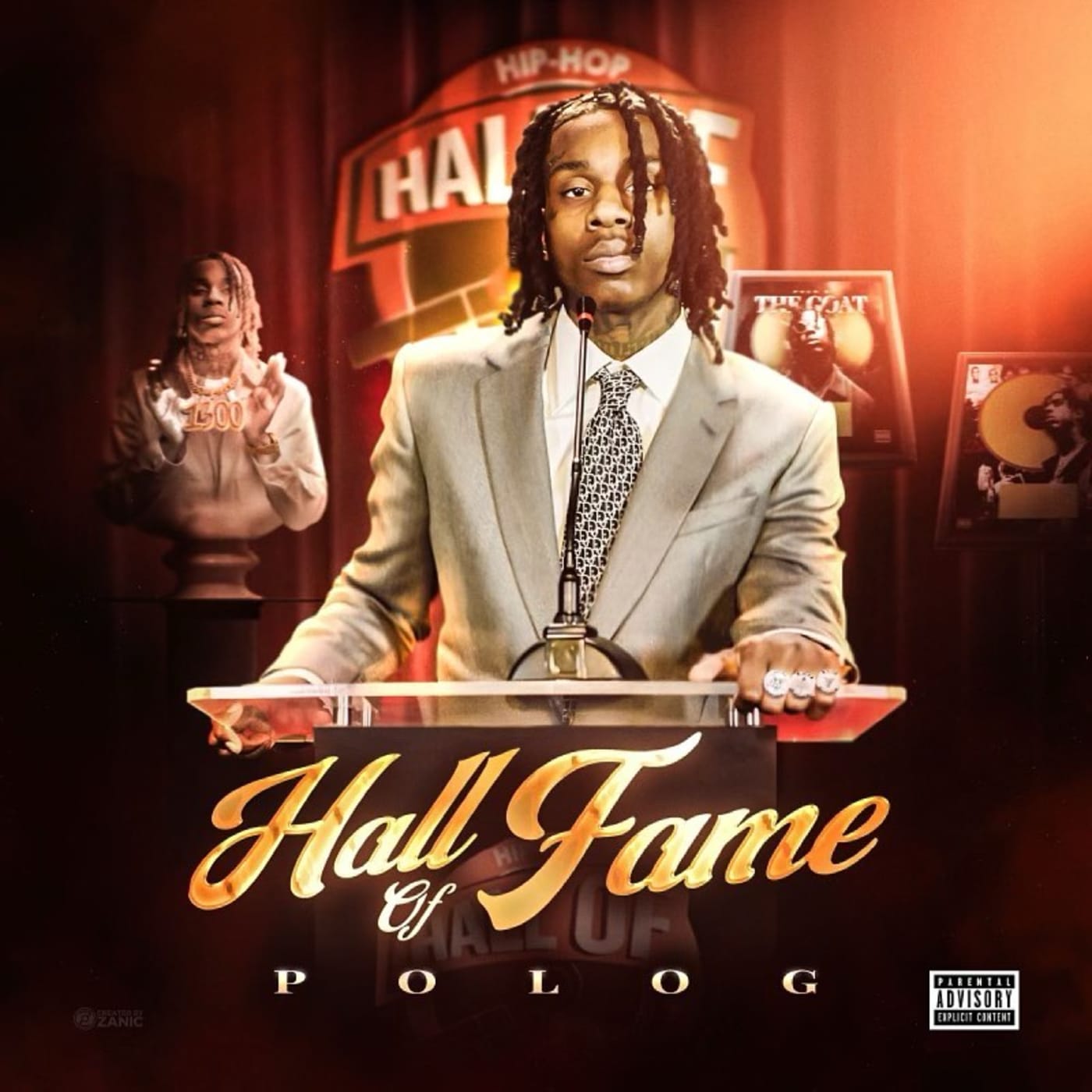 Label: Columbia Records
Released: June 11
Calling your third album Hall of Fame is a bold assertion, but then again, Polo G titled his first two albums Die A Legend and The GOAT. So far, the post-drill star out of Chicago has lived up to the titles, and then some. Hall of Fame has something for everyone. There are deep cuts that showcase a complex, contemplative side to Polo, and there are massive radio hits like the world-beating second track, "Rapstar." You couldn't go anywhere, in any part of the country, without hearing "Rapstar" bursting from car speakers, and it became immediately clear that Polo G had transcended regional stardom and earned a global presence. But Polo shines brightest when he's telling stories. He blends clarity and a unique eye for detail with the gravitas of a natural narrator, and "Bloody Canvas" is the best example of this on the album. Hall of Fame does something every third album should do: It solidifies his strengths while leaving enough room for experimentation and development. —Will Schube
25. Wale, 'Folarin II'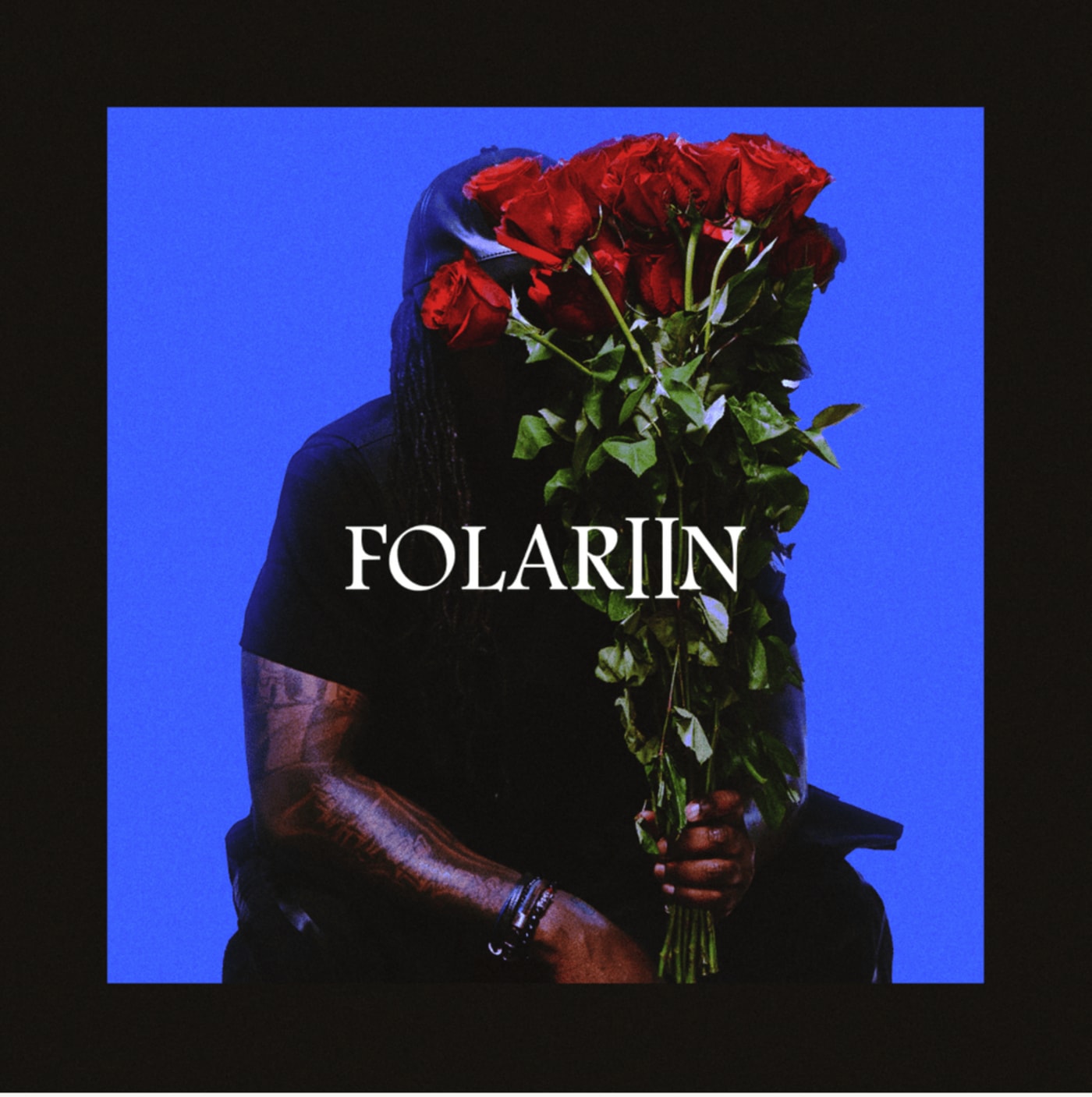 Label: Maybach Music Group/Warner Records
Released: October 22
Wale has built a career off seamlessly weaving soliloquies into his songs, and on his seventh studio album, Folarin II, he takes us back in time. A sequel to his popular 2012 mixtape, Folarin, Folarin II is one of Wale's most impressive albums to date because of all of the different flavors he delivers. "Tiffany Nikes" sounds like it could've been on The Album About Nothing, while tracks like "Fire & Ice" and "Caramel" find the rapper back in his more poetic pocket, as soul samples are laced throughout the album. Ultimately, Folarin II carries a deeper message about giving yourself your flowers, reflected through cover art that shows his face hidden behind a bouquet of roses. Wale knows he's great, and Folarin II is his dedication to never let outside noise deter him from making inspiring music. —Jordan Rose
24. IDK, 'USee4Yourself'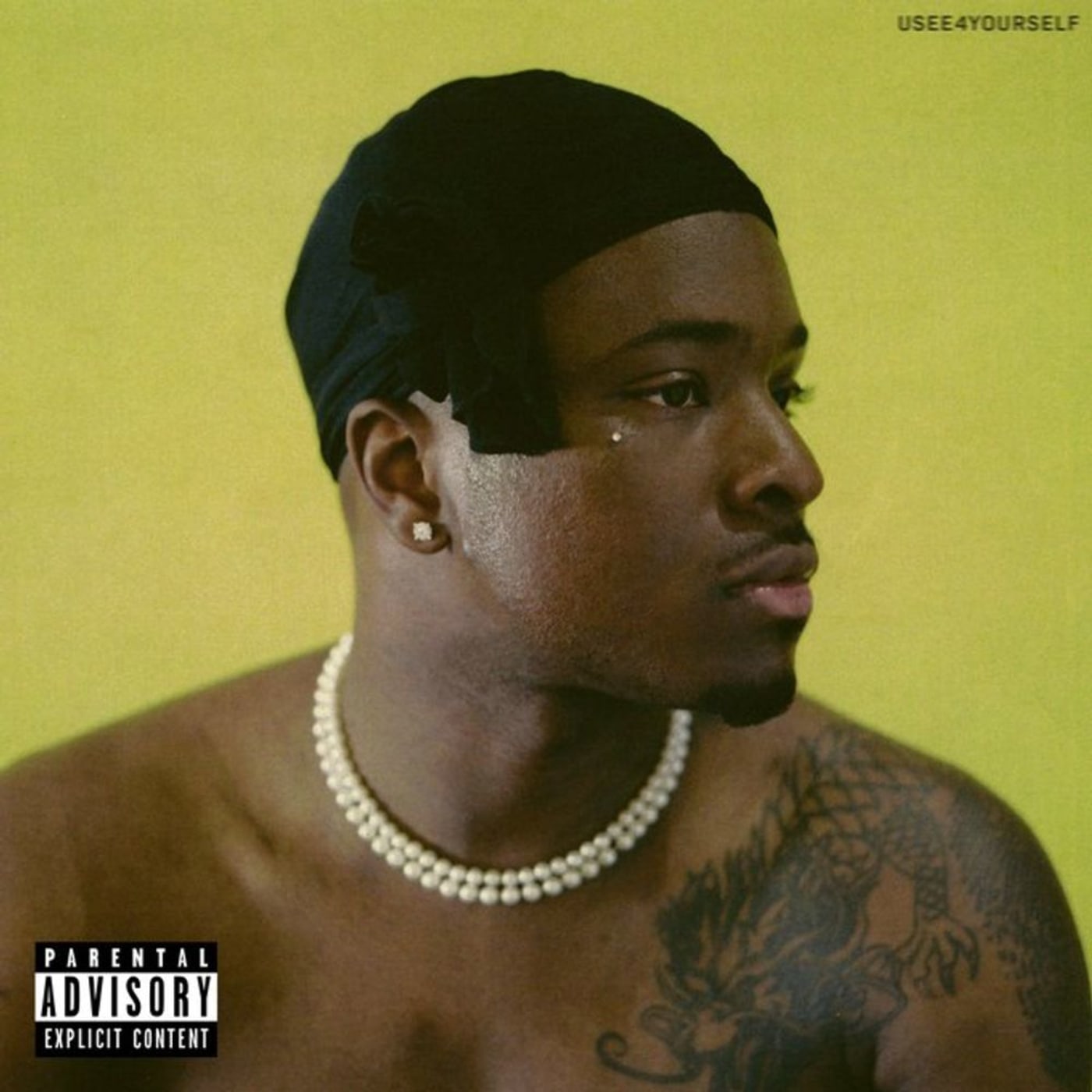 Label: Clue No Clue/Warner Records
Released: July 9
IDK's world is a series of rhymes and riddles. He hid the name of his sophomore album, USee4Yourself, in the last letter of each song title on his last project, Is He Real? While the Maryland rapper is always vulnerable in his music, USee4Yourself feels like an audible therapy session as we follow him through the labyrinth of his mind, and he shows us how he grappled with some of his most traumatic memories. Is He Real? found him coming to grips with his stepfather giving his mother AIDS, and on this album, IDK discusses other deeply scarring events like his aunt molesting him on "Hey Auntie" and his broken family on "Cry in Church." However, despite featuring these somber revelations, USee4Yourself still delivers a wide variety of sounds and impressive features from Young Thug, Jay Electronica, the late MF DOOM, and more. This album is IDK's way of telling listeners that these true and traumatic stories are no longer scars he's ashamed of, but ones that he wears as constant reminders as to why nothing so minimal as critics or industry trappings could ever stop him. —Jordan Rose
23. Maxo Kream, 'Weight of the World'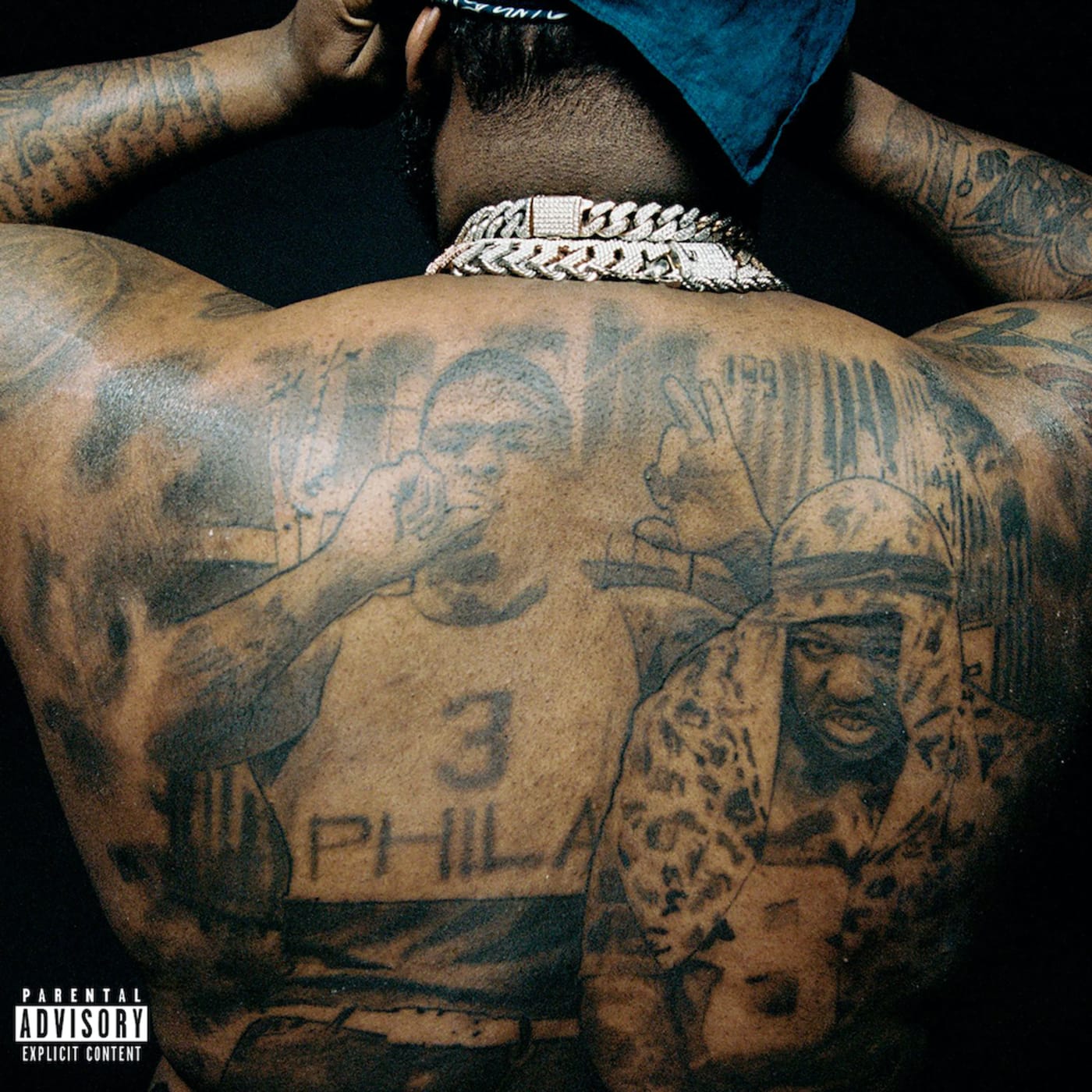 Label: RCA Records
Released: October 17
Maxo Kream is one of the best storytellers in rap these days. He taps into childhood trauma (see: "Local Joker" and lines like, "Before I played freeze tag, I played kick door/ Before I heard the word 'Romance' I heard the word 'Ho'") with a therapist's perspective, offering solutions and ways to move forward for his younger self. But on Weight of the World, he occasionally takes a break from these diaristic entries to flex on his doubters. In short, there are moments of heartbreak and struggle, but there are also some victory laps, the best of which is "Big Persona" with Tyler, the Creator. Not enough rappers let Tyler make the beats he features on, but Maxo isn't like most rappers. He lets Tyler conjure up a classic Houston beat, laden with horn samples and a grimy drum groove. He also lets Tyler grab the first verse and chorus, setting the scene before he rolls through with an absolutely masterful display of rapping. He spits, "Maxo Biggie Poppa, who you know that do it better?/ I'm the trap Barack Obama, Betty Crocker, used to pedal/ Mixin' drugs, Buddy Love, Nutty Professor with Griselda/ Pockets Kim and Nikki Parker/ I make more money than professors." It's a nice change of pace for Maxo, who absolutely deserves to celebrate one of rap's best come-ups. —Will Schube
22. Kacey Musgraves, 'Star-Crossed'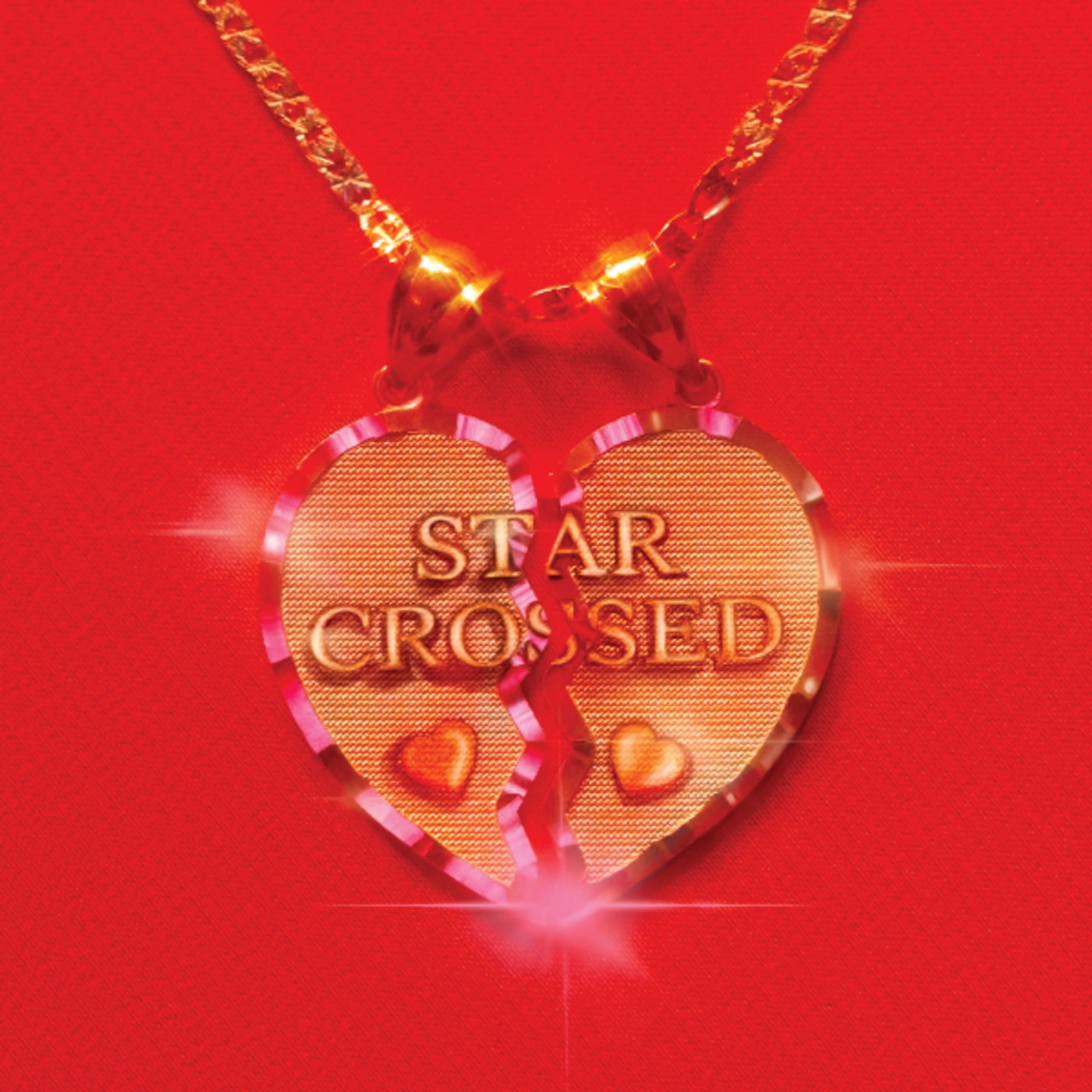 Label: MCA Nashville/Interscope Records
Released: September 10
Kacey Musgraves' Star-Crossed is an exercise in honesty, rebuffing the notion of a scorched-earth breakup album and trading it for a transparent reflection on heartbreak, divorce, and rebuild. Don't get it wrong, the jabs are there—"Breadwinner" is an incredible song about a man needing a partner less successful and rich than him—but they're pointed and mature. Even on the album's opener, Kacey maintains the plural pronoun when introducing a project that attempts to find out just where it all went wrong: "Did we fly too high just to get burned by the sun?" On the project's best song "Camera Roll," Kacey warns of the damage that comes with taking a stroll down memory lane in the form of old photos. "Chronological order and nothing but torture," Kacey laments while admitting, "I don't want to see 'em, but I can't delete 'em/It just doesn't feel right yet, not yet." In many ways a foil to Kacey's 2018 album Golden Hour, the Grammy-nominated Star-Crossed serves as a coping mechanism for one of music's biggest stars, a candid reflection on the last couple years of her life, and it ends on a hopeful note: "There is a light." —Waiss Aramesh
21. Snoh Aalegra, 'Temporary Highs in the Violet Skies'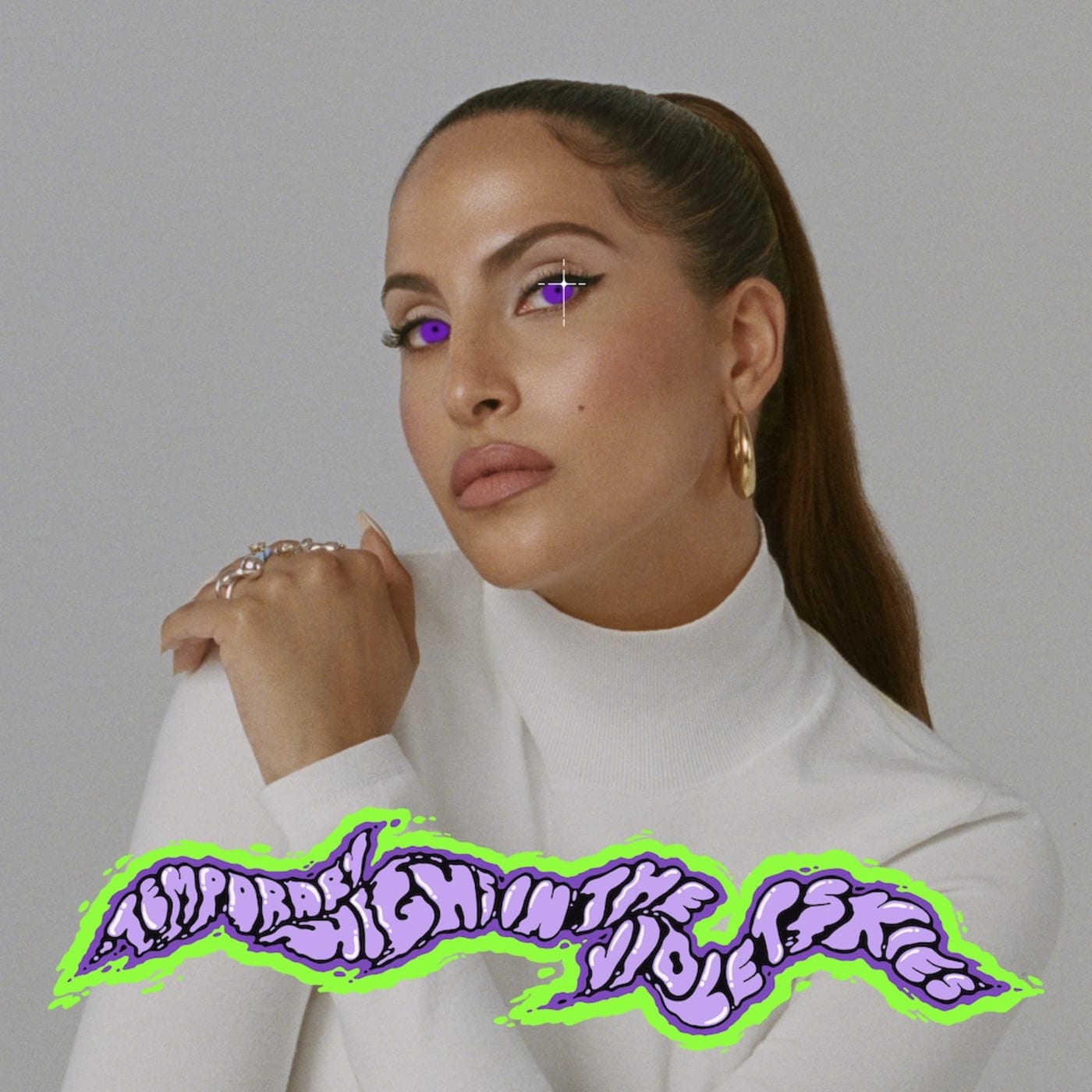 Label: July 9
Released: ARTium/Roc Nation
Snoh Aalegra's third studio album, Temporary Highs in the Violet Skies, showcases the singer-songwriter's versatility on full display. Tapping legendary producers No I.D., the Neptunes, Terrace Martin, and more, Snoh paints her violet skies with lush sounds that are somehow both dreamy and grounded. The 15-track LP offers energetic peaks on songs like "Neon Peach" featuring Tyler, the Creator, before lulling listeners back into the woozy valleys of songs like "Tangerine Dream" and "Dying 4 Your Love." It's true, Temporary Highs in the Violet Skies does not sound like Snoh's sophomore effort, – Ugh, those feels again, but comparing the two would be discrediting her ability to shift sounds. Snoh's vocal inflections are still syrupy and her lyrics still mesmerizing. —Jordan Rose
20. Justin Bieber, 'Justice'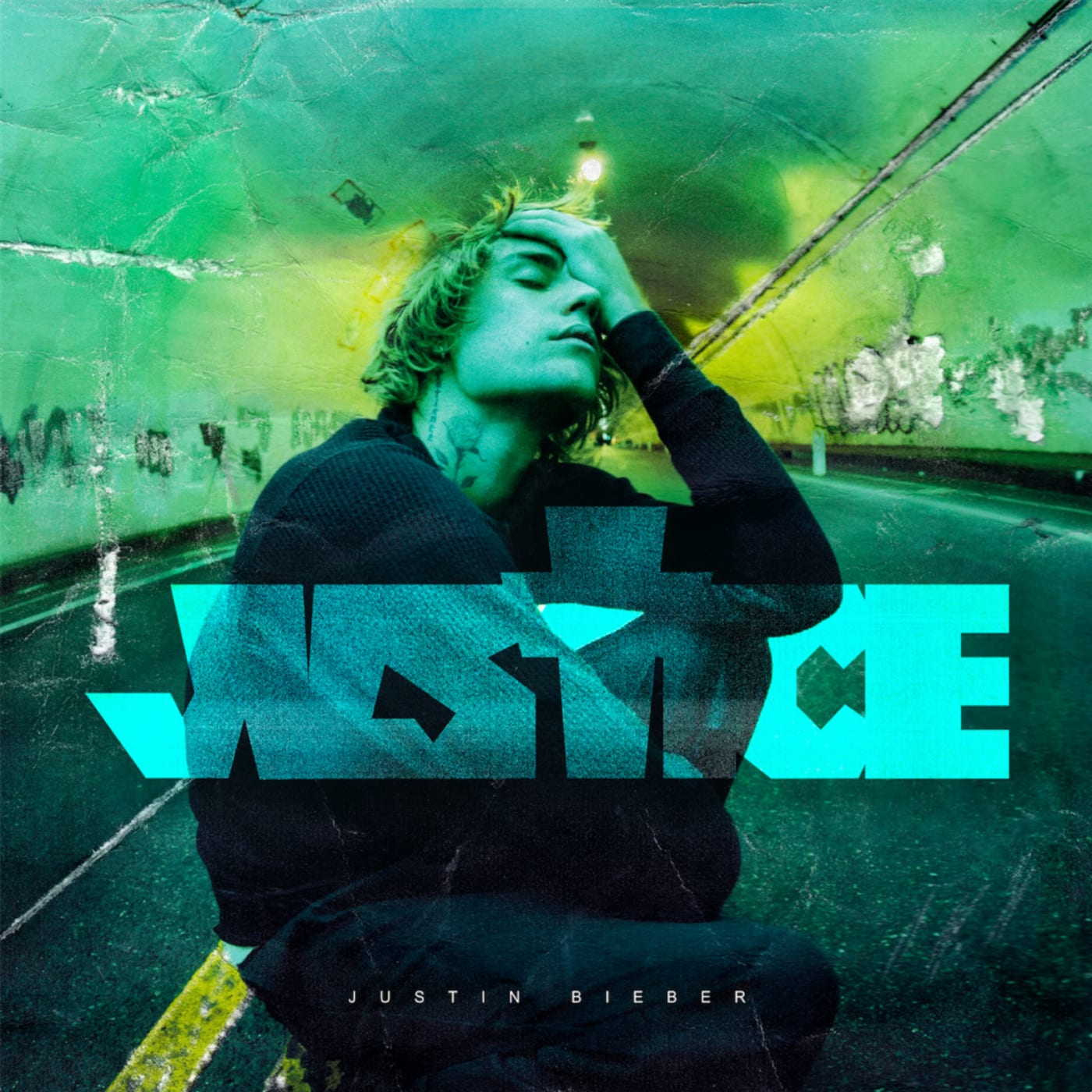 Label: Def Jam Recordings
Released: March 19
More than a year after releasing the polarizing project Changes, Justin Bieber returns to form on his sixth studio album, Justice. Singing about his two most important relationships—with God and with his wife Hailey Baldwin Bieber—Justin pulls off a project full of stadium anthems that span several genres. Justin experiments on Justice, venturing down somewhat unfamiliar (but not altogether surprising) avenues as he teams up with everyone from Nigerian superstar Burna Boy to Florida newcomer Dominic Fike. One jarring aspect of Justice is the inclusion of Martin Luther King Jr. speeches as interludes, which jut out of place on an album that's for the most part a love letter to Hailey (and despite the album's title, do not have much to do with Justice in the sense Justin intends). Still, he went about it the right way, reaching out to and working with MLK's daughter Bernice King. Otherwise, Justice might be Justin's most cohesive project yet. The married star mixes his penchant for hitmaking with deeply personal confessions, letting listeners in on just how much his life has changed in recent years. There's a sense of finality on some of these songs, an odd feeling for a 27-year-old pop star who is still racking up gaudy streaming numbers. On the album's penultimate track "Anyone," Justin sings, "If it's not you, it's not anyone / Lookin' back on my life, you're the only good I've ever done." Maybe after over a decade of scrutiny, the reason he sounds so focused is because he's finally found the peace and purpose he's been looking for all along. —Waiss Aramesh
19. Vince Staples, 'Vince Staples'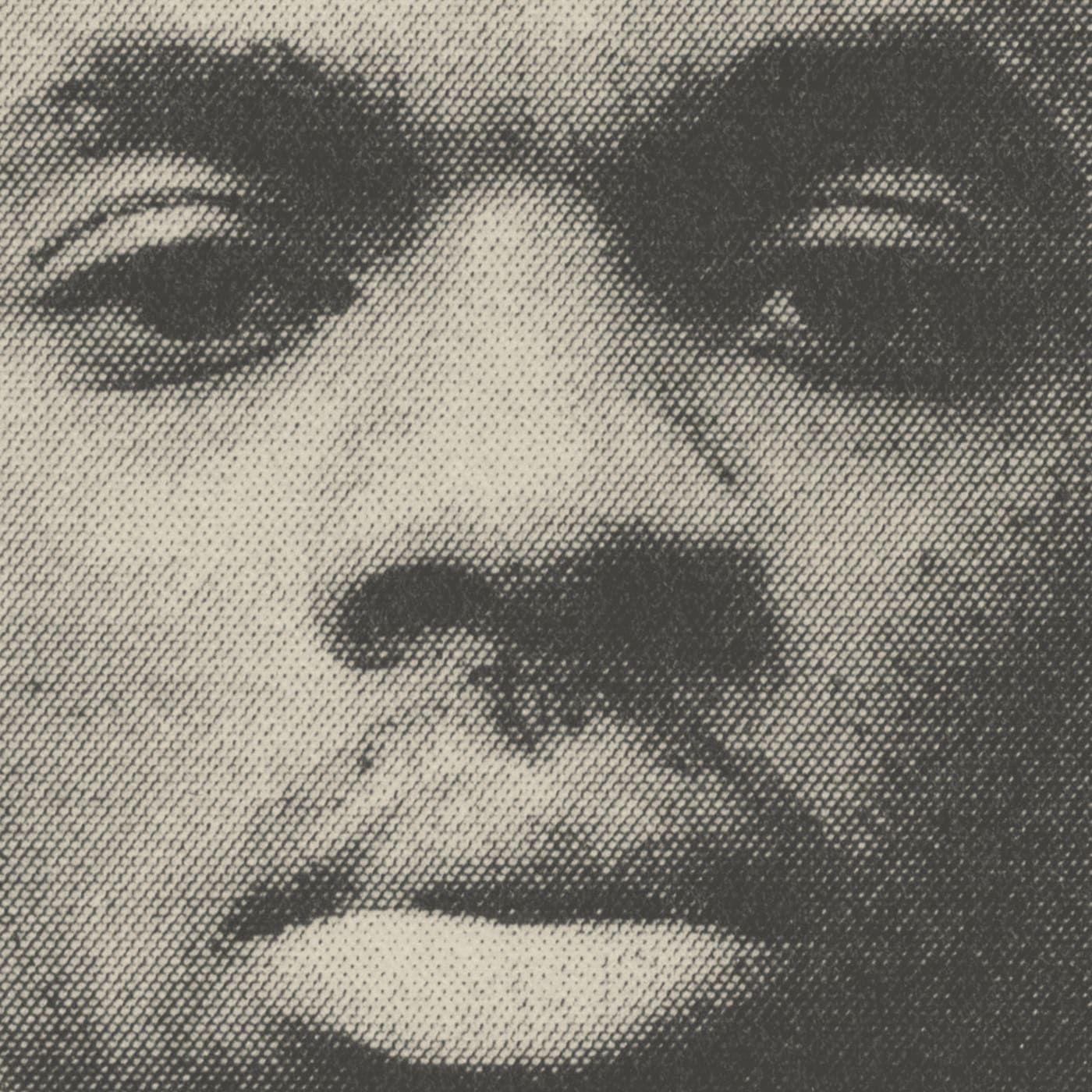 Label: Motown Records/Blacksmith Records
Released: July 9
Vince Staples popped out and did what Vince Staples does: deliver a project full of skillfully crafted glimpses of his life and times. But it's how he did it that became a striking point this time around. The self-titled album's production is warm and dialed back, and some people didn't like that approach. But it all coalesced to elucidate the major theme of the album: It's sunny here in Long Beach, but it's shining on chaos. Tracks like "Are You With That?" "Law of Averages," and "Take Me Home" showcase the musings of an artist who's too despondent from violence to be witty or funny or menacing about it. Based on the headlines these days, we get him. Vince Staples is a reflection of how we should all be feeling, even if we can't rap a fraction as well as Vince can. —Andre Gee
18. Westside Gunn, 'Hitler Wears Hermes 8: Sincerely Adolf'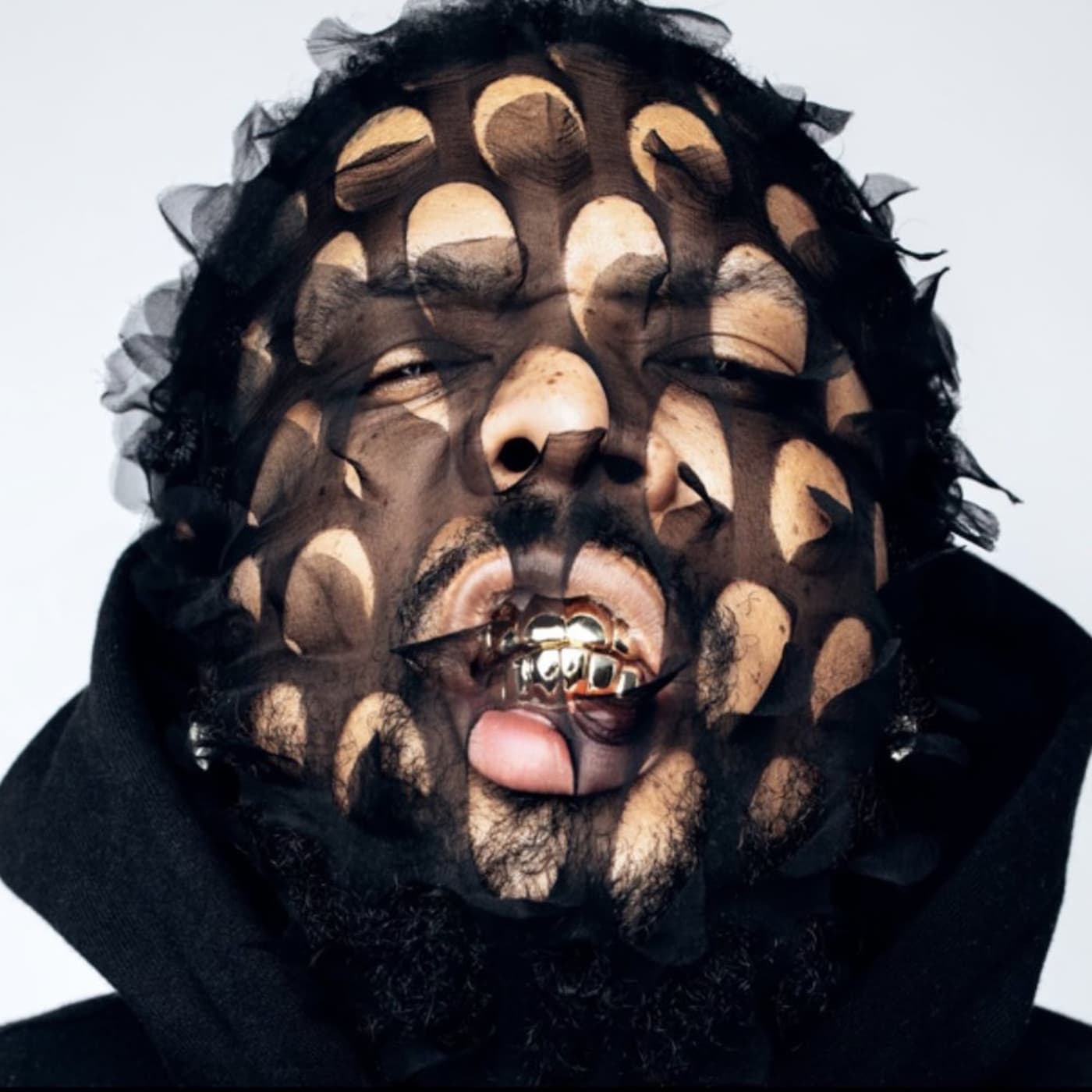 Label: Griselda/EMPIRE
Released: August 27
A wise man once said, "Yo, shorty, you don't even gotta go to summer school. Pick up that Westside Gunn double CD, and you'll get all the education you need this year," and it's true. Gunn and the Griselda outfit continue to make art that looks and sounds fresher than the last thing they put out, and their work ethic is becoming legendary as they keep dumpin' on the game. They drop a tape, and when you think it's over, and the screams on the block turn silent, they spin the block and dump again. Hitler Wears Hermes 8 is a 33-track album, released in two parts, and it's an easy listen all the way through—just put both in a playlist and let it rock. Gunn is an impressive executive producer, able to get a variety of features and proving that there's no need to chase trends to become successful in this genre. He takes a beat produced by social media star Jay Versace and gets Jay Elect to rap on it; 2 Chainz comes down like Sting in the rafters to spit heat on "Forest Lawn"; Sauce Walka walked on water on "Westheimer"; Gunn and Mach-Hommy show why they should never leave each other's side; the list goes on and on. There are too many quotables to count, but two of my favorites are from the MVPs of the tape, in my humble opinion: Rome Streetz and Stove God Cooks. On "Draymond," Rome says, "With the right, I shake a millionaire's hand, with the left, I serve a junkie" and at the very end of his "Draymond" verse, Stove says, "It's what you do after the brick, bitch, I'm Draymond." And at that moment, I said: Fuck school. —Angel Diaz
17. Isaiah Rashad, 'The House Is Burning'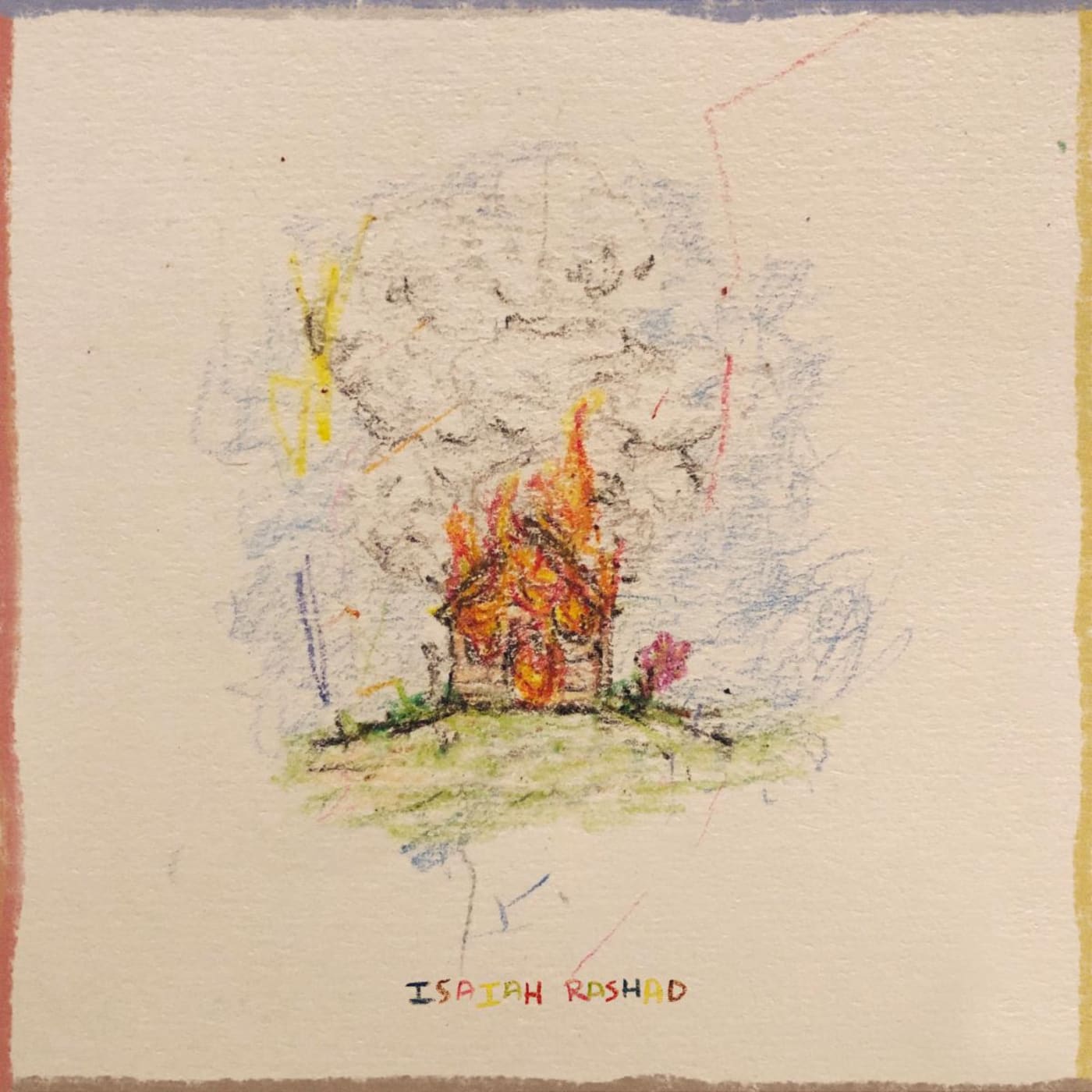 Label: Top Dawg Entertainment/Warner Records
Released: July 30
The House Is Burning is Isaiah Rashad's redemption story. Fighting his way back from time in rehab and financial woes, Rashad demonstrates his unique ability to dress his pain like a debutant and present it beautifully over the course of an album, illustrating both his trials and triumphs. The House Is Burning is a kaleidoscope of moments from Rashad's life, rotating all at once, giving clear glimpses of his day-to-day and showing where he is in life. Thus, The House Is Burning is an amalgamation of all the floating shards of Rashad's shattered expectations, revealing the true story of the prodigal son's return. —Jordan Rose
16. Moneybagg Yo, 'A Gangsta's Pain'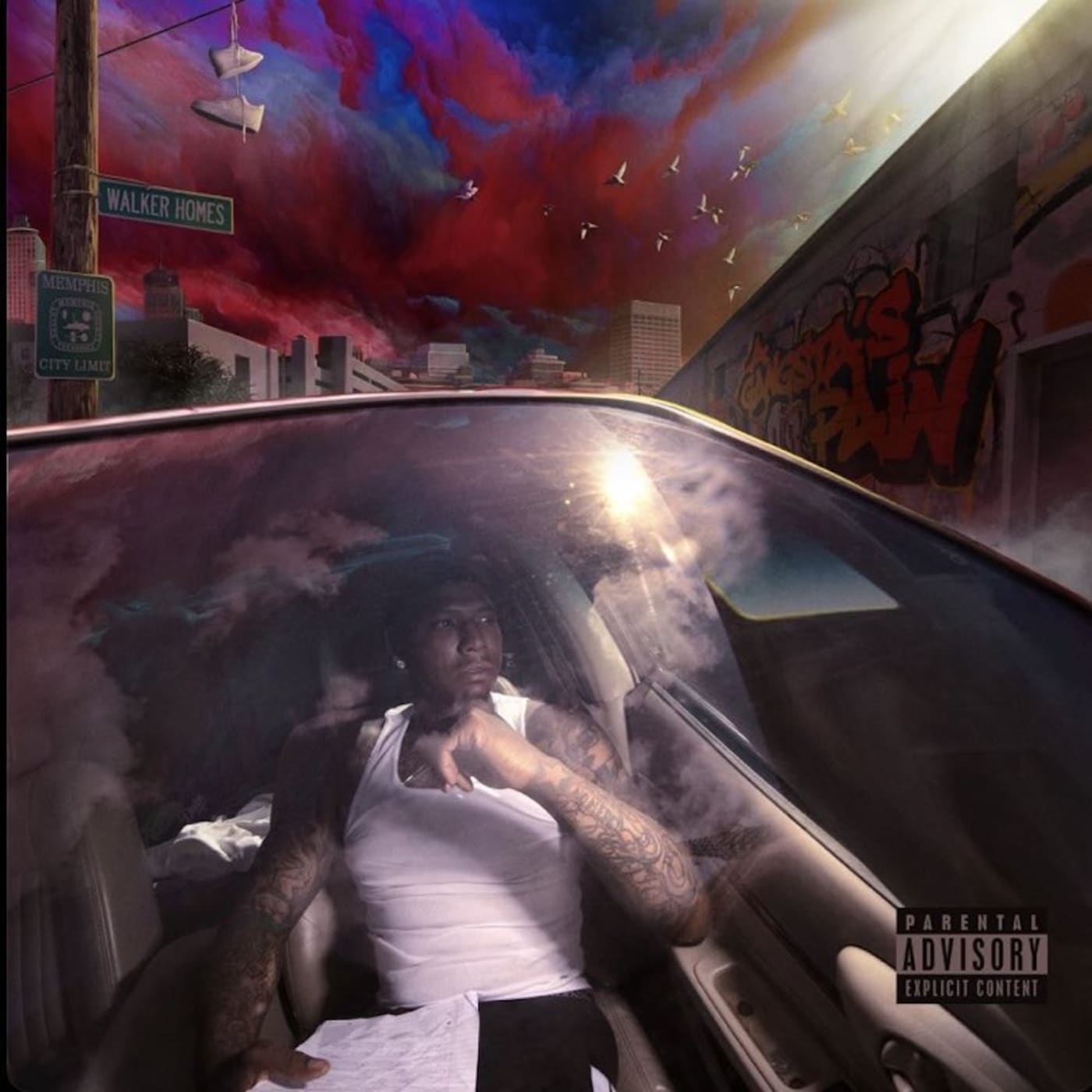 Label: CMG/N-Less Entertainment/Interscope Records
Released: April 23
MoneyBagg Yo told Billboard that he initially wanted to split A Gangsta's Pain into two sides: one with his more "gangster" songs and one with tracks about "pain." But he decided to put them together to deliver "different vibes." In reality, pain is always around the corner for someone living that life. It's one in the same, which is why MoneyBagg Yo's latest effort fed the streets so well. There are the obvious hits like "Time Today" and "Wockesha" (with the classic "One More Chance" piano), but he also shows a different side of his artistry on reflective songs like the title track and "Bipolar Virgo," where he spills his heart and concludes, "The streets don't love you, they just take you away from who do." Moneybagg Yo's gruff baritone adds gravitas to the album's more personal moments, as he delivers a project that displays his full artistry. —Andre Gee
15. Olivia Rodrigo, 'SOUR'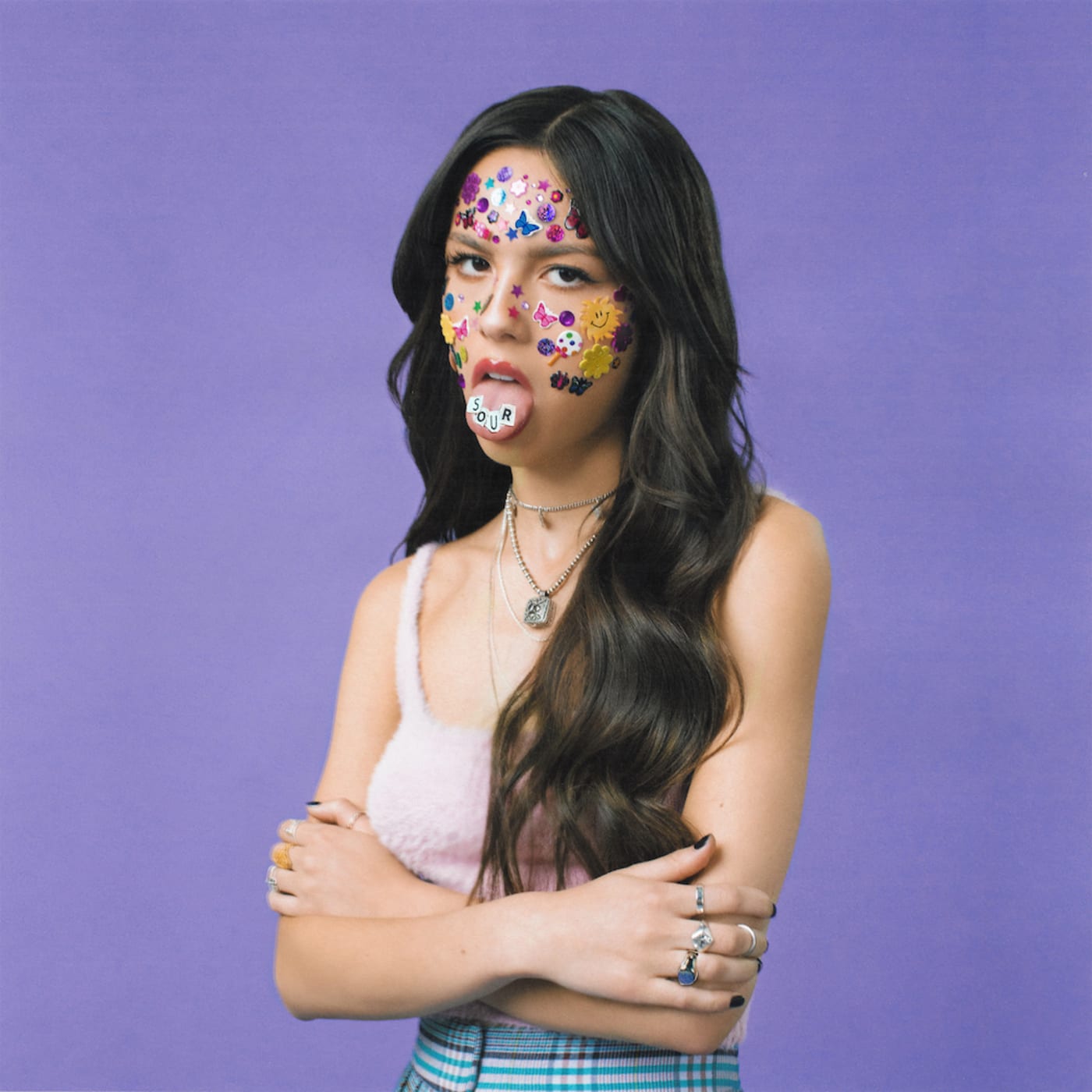 Label: Geffen Records
Released: May 21
In the face of massive No. 1 single "drivers license" and Goliath-sized expectations, Sour heralds a pop rookie with veteran tendencies. It's refreshing and concise, as Olivia Rodrigo takes a blunt approach to the breakup album. While the heartbreak and treachery she sings about on standout "traitor" can feel ambiguous, her words are not. It's clear that Rodrigo's bread and butter is autobiographical breakup tracks, not unlike those a certain pop superstar used to make. However, her most impactful songwriting comes on the album's closer, which goes in a different direction. On "hope ur okay," Rodrigo writes about two people she used to know who have had to survive difficult family circumstances, domestic abuse, and as detailed in the second verse, a family's vitriol toward a young LGBTQ teen's partner. She sings, "Does she know how proud I am she was created / With the courage to unlearn all of their hatred?" At times, you can see Rodrigo's age in the specifics of the stories she weaves, but it goes mostly unnoticed because of her overall maturity. She's a massive hit with Gen Z, but it's millennials who have transformed the Olivia Rodrigo craze into nostalgia-fueled viral tweets and self-deprecating memes about how a girl 15 years their junior can be hitting the nail so precisely on the head. With Sour, Rodrigo covers the misfortunes that come with love, loss, and growing up, championing outcasts with angst as she says what pretty much everyone is thinking: "God, it's brutal out here." —Waiss Aramesh
14. Silk Sonic, 'An Evening With Silk Sonic'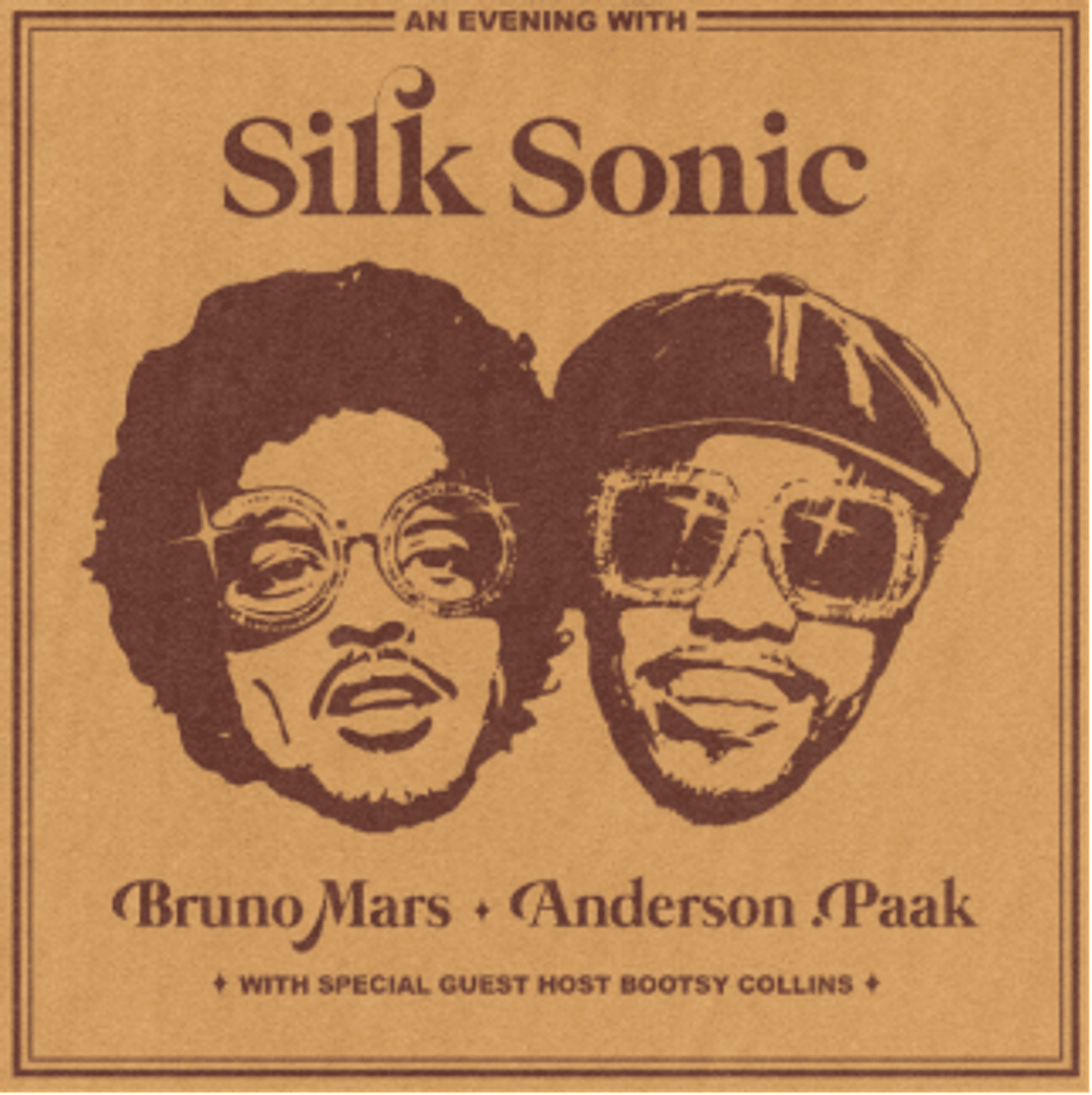 Label: Aftermath Entertainment/Atlantic Records
Released: November 12
After much delay and anticipation, Silk Sonic, the R&B duo made up of Bruno Mars and Anderson .Paak, dropped their debut album An Evening With Silk Sonic, and it didn't disappoint. The duo combines all the highs of old-school and new-school soul and R&B in the concise body of work. They're playful and energetic on songs like "Skate" and "After Last Night," while smooth and sultry on singles "Leave the Door Open" and "Smokin Out the Window." Though the album heavily focuses on themes of love, relationships, and romance, what shines through is Bruno and .Paak's friendship and chemistry throughout the record. The 9-track project is an ode to '70s soul music—the type our parents grew up on—but they can relate and connect with the younger generations, too. An Evening With Silk Sonic is a luxurious, funky, and irresistible album that everyone can enjoy. —Jessica McKinney
13. Baby Keem, 'The Melodic Blue'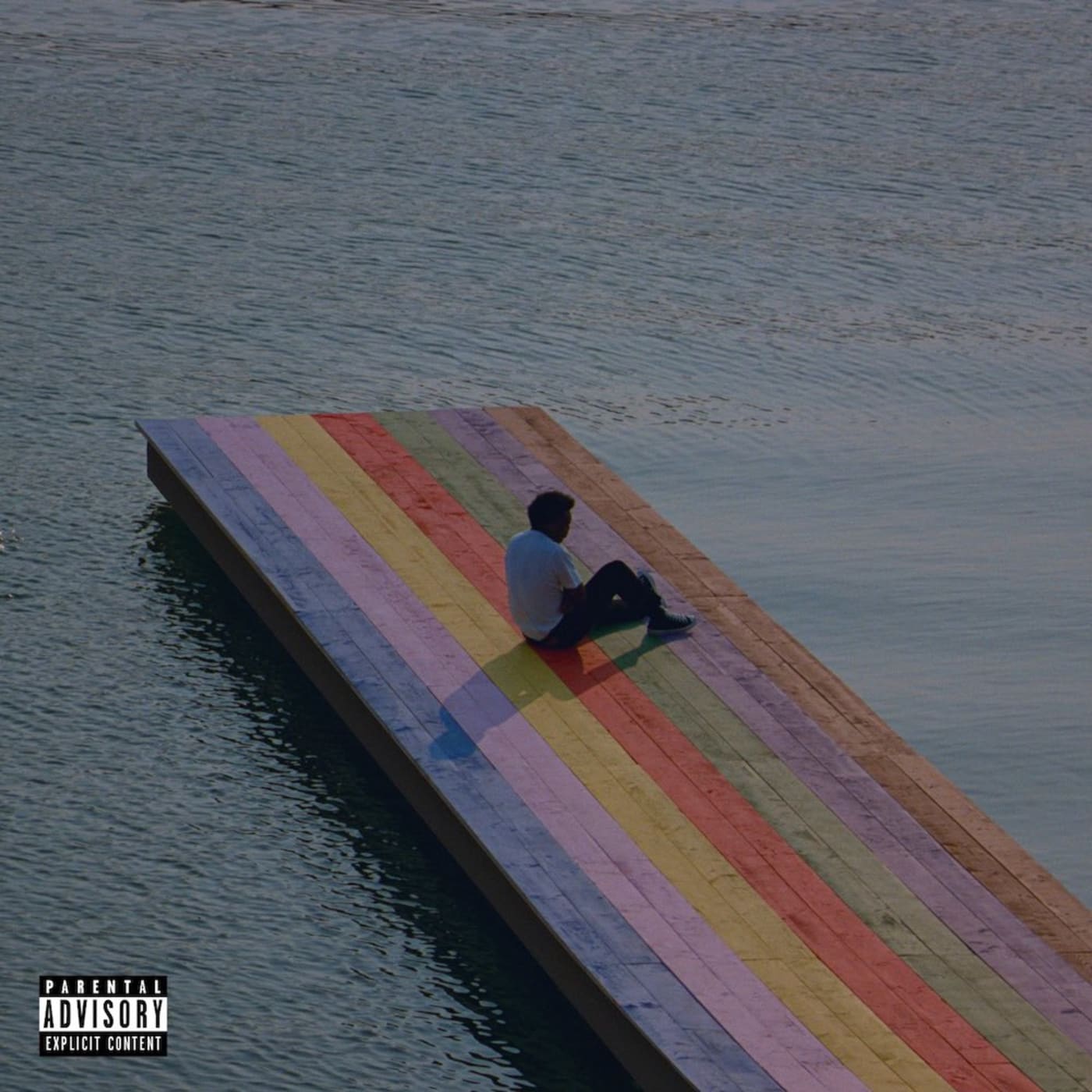 Label: pgLang/Columbia Records
Released: September 10
Following the success of Baby Keem's breakout tape Die For My Bitch and the revelation that he's Kendrick Lamar's cousin, the 21-year-old rapper was hyped up by many (including Complex) as a future superstar. So, it would have been understandable if he felt the weight of expectations while making The Melodic Blue and released a safe debut studio album. But that's not how Baby Keem moves. Instead, he took all kinds of risks and put together the most ambitious debut we've heard in years. The Melodic Blue is overflowing with ideas. If you don't like what you hear at any given moment, just wait a few seconds and the beat will switch or Keem will try a new flow. This album has everything—there are mosh pit anthems ("Vent"), introspective cuts with addictive melodies ("Issues"), experimental song structures ("Trademark USA"), and Grammy-nominated hits ("Family Ties"). Keem makes the most of his family ties to get a few appearances from Kendrick (who wouldn't?) but make no mistake about it: he has more than enough talent to stand on his own. All the hype was well-deserved. Baby Keem is for real. —Eric Skelton
12. Drake, 'Certified Lover Boy'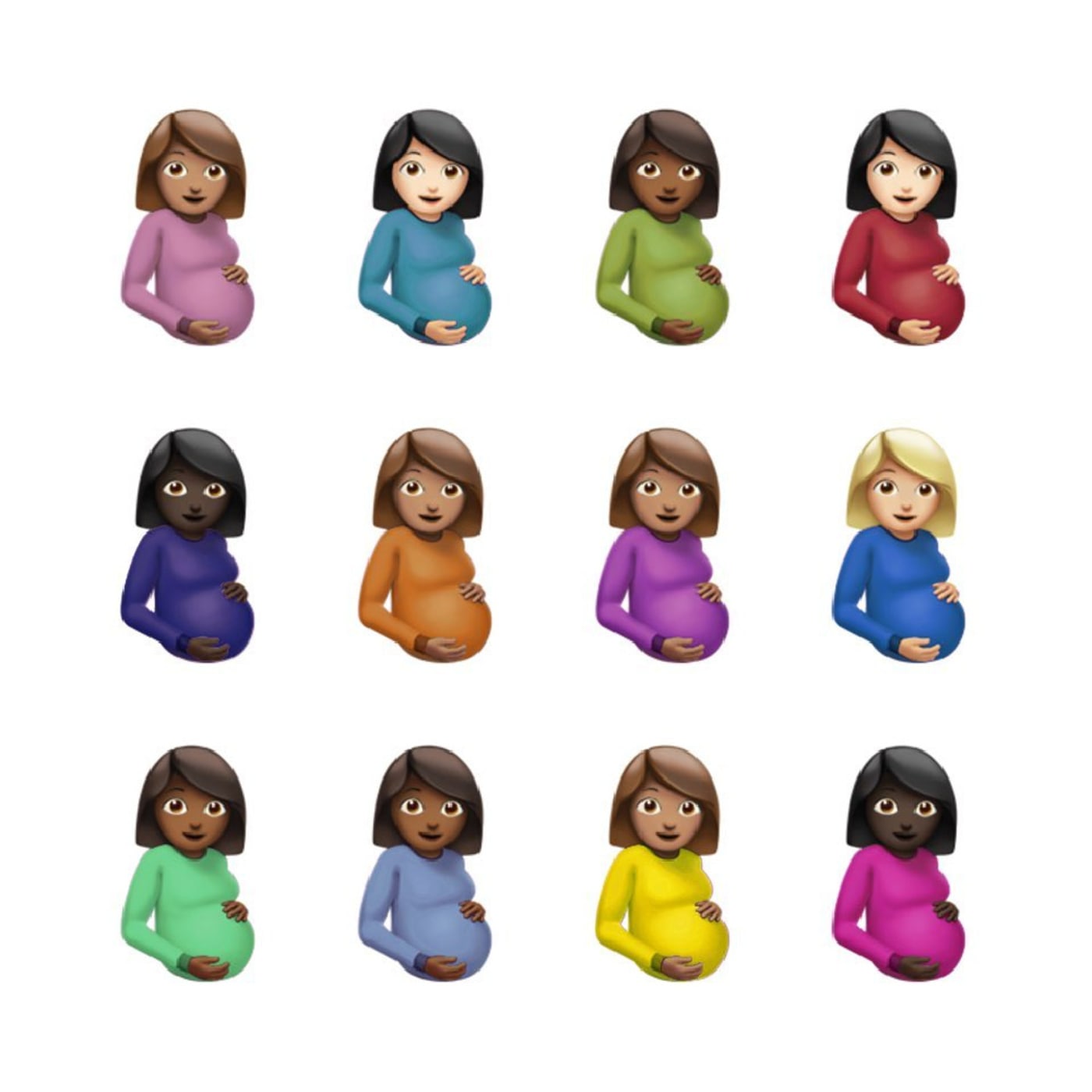 Label: OVO Sound/Republic Records
Released: September 3
There was a lot of buzz leading up to the release of Certified Lover Boy, and although the album may not yet hold up to the heights of Drizzy's catalog, it definitely belongs in the top 20 of this year's list. To some listeners' dismay, Drake holds on to his usual lyrical themes of unrequited love, being a playboy, and paranoia. But he's shown time and time again that this formula works on a commercial level without fail. And without it, we may not have received fun and catchy anthems like "Knife Talk," "Girls Want Girls," or "Fair Trade." Even "Way 2 Sexy" will grow on the biggest nonbeliever. Sure, Certified Lover Boy is a very Drake album in every sense, but at this point in the game, were you really expecting anything else? —Jessica McKinney
11. Benny the Butcher & Harry Fraud, 'The Plugs I Met 2'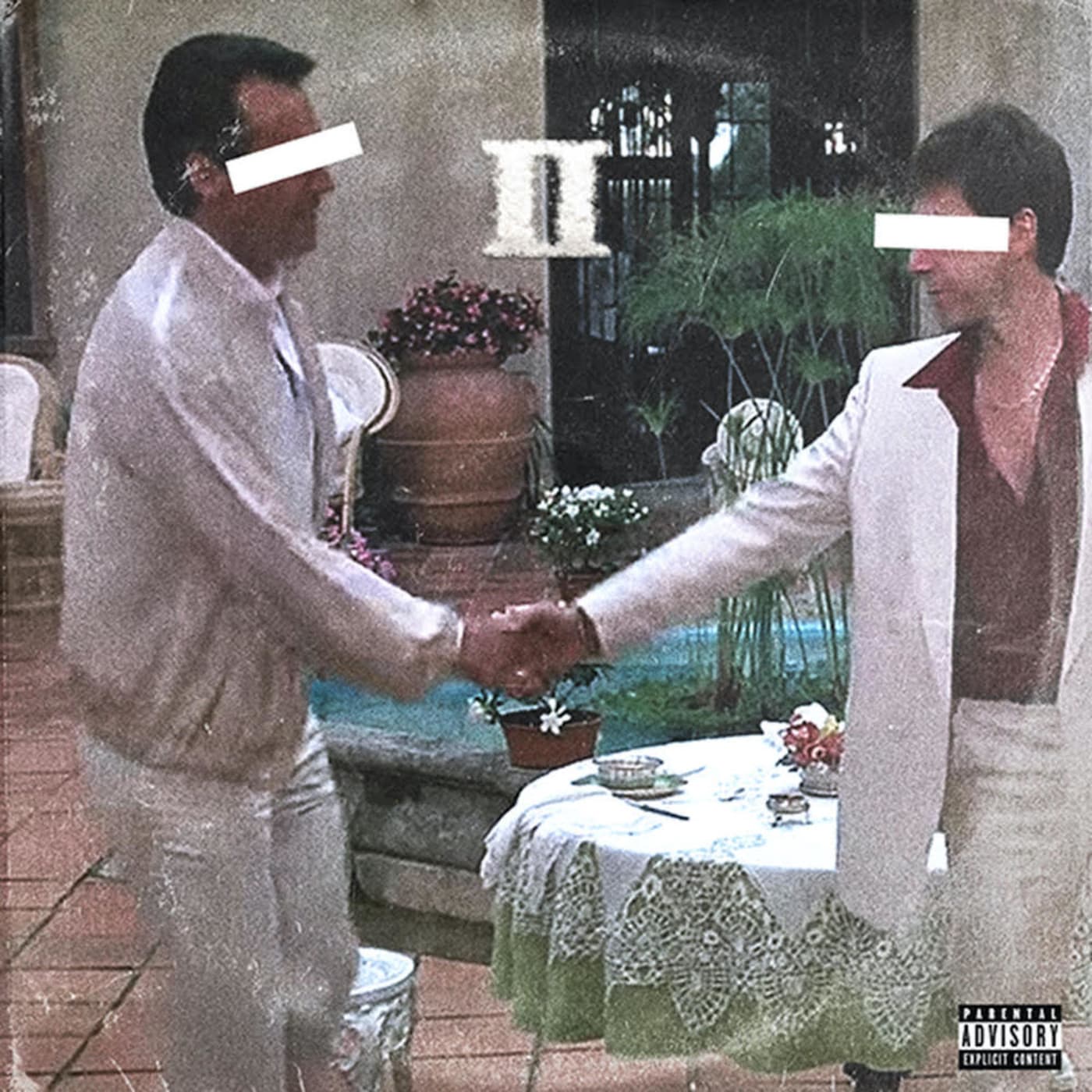 Label: Black Soprano Family/SRFSCHL
Released: March 19
There were high expectations for the follow-up to Benny the Butcher's heralded The Plugs I Met EP, and he sought Harry Fraud to help him deliver. The two started collaborating because of mutual respect for each others' skills, and they both proved why they were right on the sequel. Benny covers wide ground on the tight nine-song tracklist. He exclaims, "I rap about drugs, this what I talk about, nigga, let me do me, nigga," on "Thanksgiving," but uses the game as a foil to explore all different sides of it. On "Live By It" he dives into the nature of gun violence, rapping, "I gave hammers to little niggas who not responsible for 'em / The power of having a gun a big obstacle for 'em." On "Survivor's Remorse," he reflects on confusion about his success when so many of his peers haven't been so lucky. And on "Plug Talk," he gives you exactly what the title suggests alongside 2 Chainz, defiling the lush production with bars like, "You hear sounds of the pot scrapin', me I only hear music." The Plugs I Met 2 is one of the year's best collective bodies of work, as Benny shows off his lyrical ability, his knack for one-liners, and his conceptual versatility. —Andre Gee
10. Shelley FKA DRAM, 'Shelley FKA DRAM'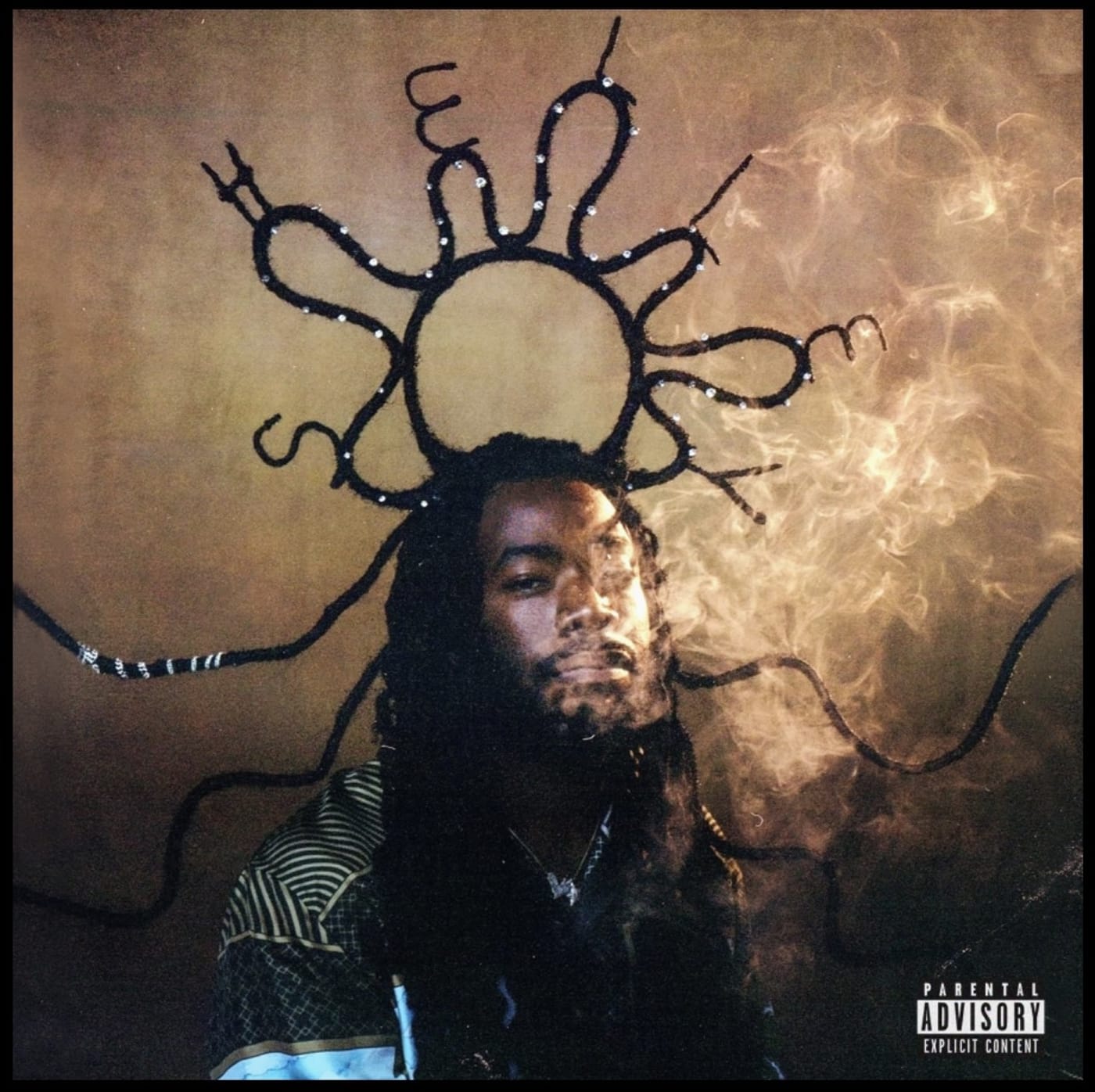 Label: Atlantic Records/EMPIRE
Released: April 29

Roughly half a decade removed from capturing national attention with songs like "Cha Cha" and "Broccoli," DRAM announced he would be changing his stage name to his government name Shelley. And so began a very successful career transition. DRAM was a fun and energetic voice in rap, which is a brand he could've kept making hits with, but his new turn toward R&B as Shelley puts him in a league of his own. On his self-titled album, he's smooth and sophisticated, delivering the kind of sound that will dominate late-night contemporary R&B radio. There is an effortless element of nostalgia to these songs, and at times his vocal delivery might even remind you of those old '90s videos where the protagonist would sing outside of his lover's bedroom in the rain. The album's guests, which include labelmate Summer Walker and H.E.R., help keep the album sounding fresh and current, though. This new direction was a big swing, but he pulled it off. Shelley FKA DRAM is a product of an endless supply of talent and extremely well-executed rebranding, proving he can do anything. —Jessica McKinney
9. Don Toliver, 'Life of a Don'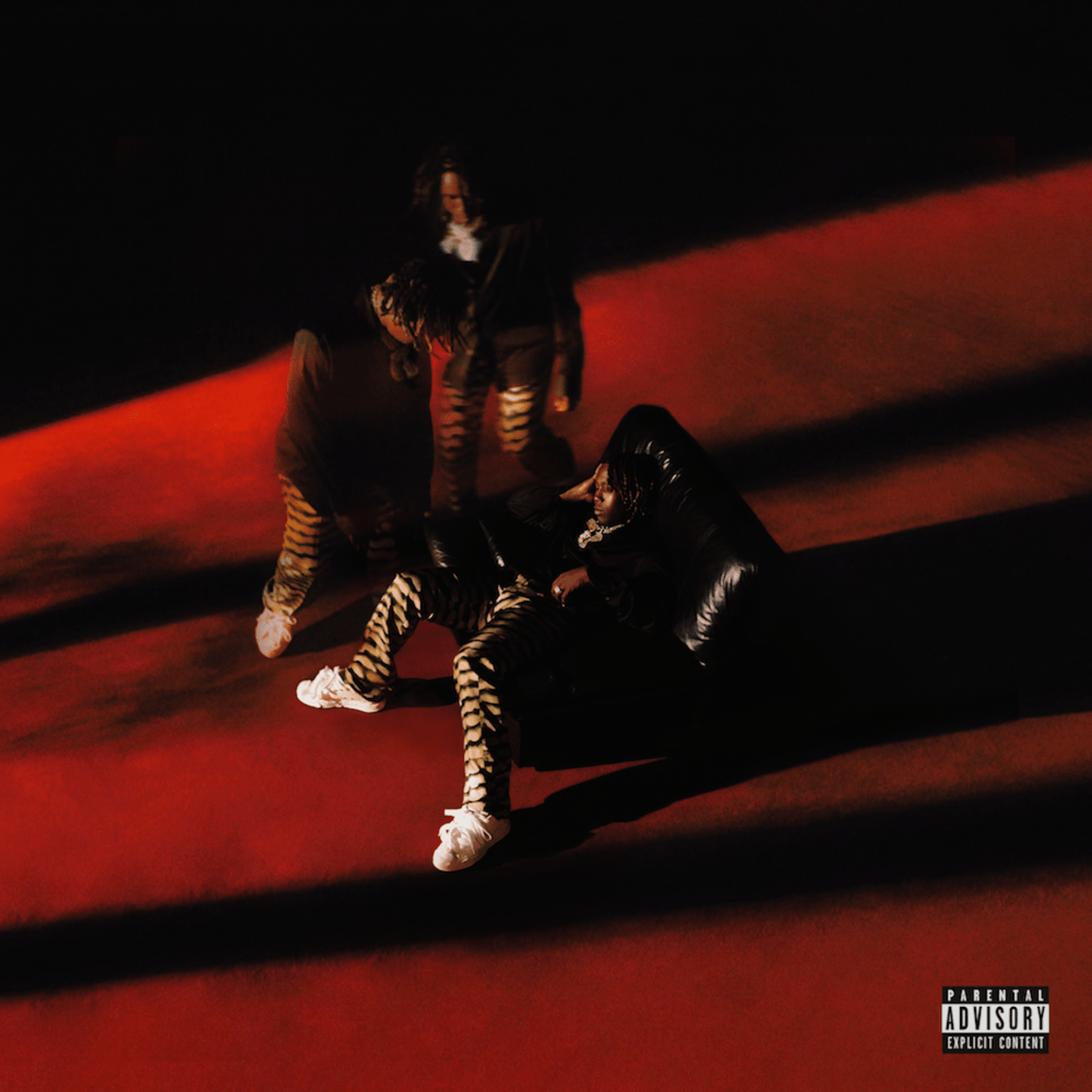 Label: Cactus Jack Records/Atlantic Records/We Run It
Released: October 8
On Life of a Don, Don Toliver masters the unique sound that catapulted him to stardom in the first place. With a run time of a little over an hour, the 16-track LP is perfect for late nights, whether that be driving around the city or levitating in the basement on a cloud of weed smoke—Don's sound verges on cosmic and euphoric. He has a certain flair on tracks like "Flocky Flocky" and "Swangin' on Westheimer" that is difficult to duplicate, and positions him in his own lane. It's no wonder Travis Scott tapped the 27-year-old to be a part of his Cactus Jack label. On Life of a Don, Don Toliver shows that he can captivate audiences and hold attention as a solo act. —Jessica McKinney
8. Mach-Hommy, 'Pray For Haiti'
Label: Griselda Records
Released: May 21
It's been almost five years since Mach-Hommy dropped HBO with Griselda. Since then, he and the Buffalo camp have gone their separate ways, only for Mach to reunite with Westside Gunn (as they'd planned to do) on Pray for Haiti, a 16-track project executive produced by the mouthpiece of Western New York. Some are calling this Mach's most accessible body of work to date, a fact that owes in part to the stamp of an ascendant Griselda. The enigmatic New Jersey-born rapper skates over production from Camoflauge Monk (including the hardest track on the album, "Murder Czn"), Cee Gee ("Marie"), and Montreal's Nicholas Craven ("Kriminel"). Mach's storytelling remains vivid, punctuated by punchlines ("Lotta these rappers big 12 like March Madness") and strings of Haitian Creole. Gunn chimes in with ad-libs and a few verses ("Folie Á Deux," "Murder Czn," "Rami"), adding menace and levity to the album. At the end of Pray for Haiti's 39-minute runtime, we're left with only one question: What, exactly, did Jigga tell Mach? We probably won't find out on the next project, but God knows some of us will speculate. —Lucas Wisenthal
7. Summer Walker, 'Still Over It'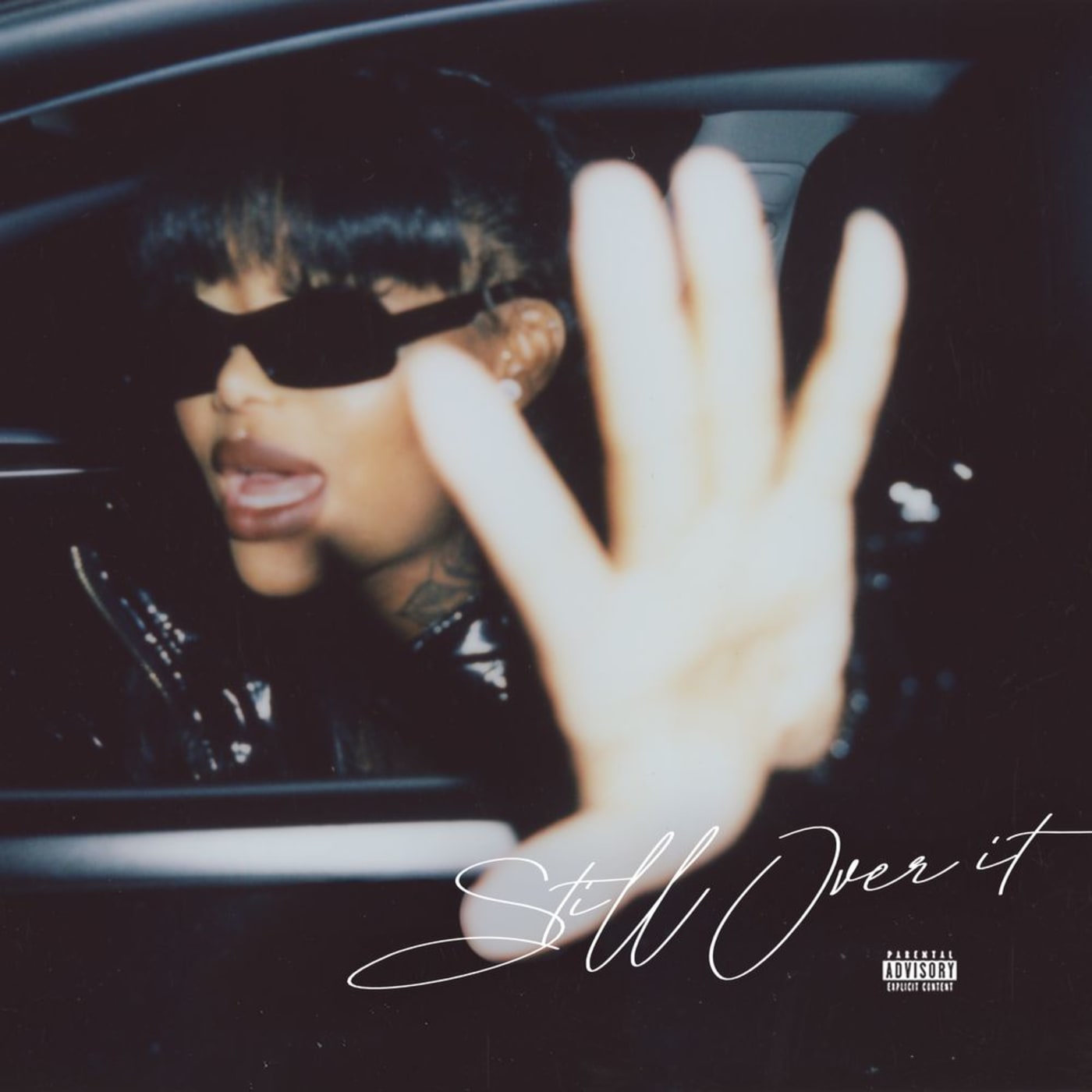 Label: LVRN/Interscope
Released: November 5

It seemed like a daunting task for Summer Walker to try and outdo her excellent 2019 album, Over It, but then she dropped Still Over It this November and blew us all away. On the 20-track project, Summer paints the most honest and vulnerable portrait of a broken relationship. With introspective lyrics, she takes us through a series of emotions, from heartbreak to betrayal to anger. She succeeds in pulling real life examples from her own life that listeners can then apply to their own circumstances. But Still Over It isn't preachy—it's a gift with the hopes that others can learn from her mistakes. Still Over It ultimately became Summer Walker's first No. 1 album, breaking records along the way. The accomplishments are very well-deserved. —Jessica McKinney
6. Kanye West, 'Donda'

Label: GOOD Music/Def Jam Recordings
Released: August 29
Donda is a diabolically well-crafted album seemingly made to attack your cognitive dissonance. Kanye took over Atlanta's Mercedes-Benz dome for what felt like half the summer and crafted a bonanza of an album featuring a who's who of (male) rappers exploring their relationship with spirituality, though the brand of Christianity he expressed was often disappointingly self-centered. Songs like "Jail" (the Jay-Z version), "Hurricane," "Believe What I Say," and "Pure Souls" are nostalgic for Day 1 Kanye fans. "Praise God," "Off the Grid," "Remote Control," and "OK OK" prove that when he's focused, he's fully tapped into rap's current zeitgeist. And songs like "Moon," "Jonah," "Lord I Need You," and "24" are melodic, heartrending meditatives. There's no "objective" listen in music, but it's hard to hear the highs of Donda and not admit that Ye is still an exceptionally talented producer and curator, and that it's the rare 20+ track album that's enjoyable all the way through. For some, it inspires the question: What does it mean to enjoy an album you didn't necessarily want to support? This album, more than any other, offers the very 2021 experience of getting solace from an artist unabashedly complicit with sustaining some of the havoc we seek solace from. What a quandary. —Andre Gee
5. Jazmine Sullivan, 'Heaux Tales'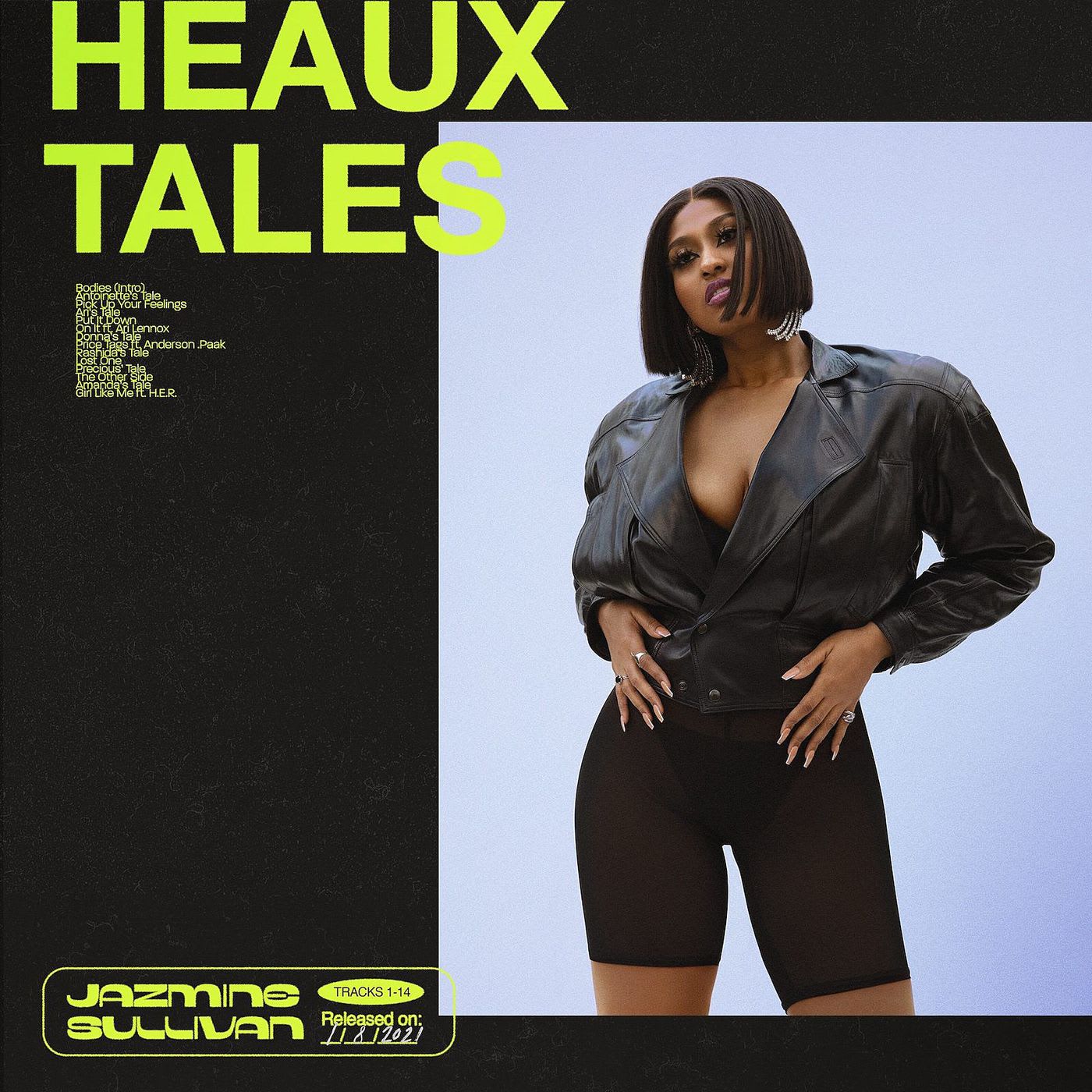 Label: RCA Records
Released: January 8
Arriving in early January, Heaux Tales will go down as the first great album of 2021, and it still holds up as one of the year's very best releases. The 14-track project is a master class in women's agency. On records like "On It" and "Put It Down," she tackles sexual freedom, and on "Lost One" and "Pick Up Your Feelings," she discusses relationship dynamics. The lyrical messages are very timely considering the social conversations of today, and the interludes—candid snippets of discussion from women in Sullivan's circle—play an important role in maintaining the project's intimate feel. It's an album that oozes empowerment and femininity, but Sullivan's voice, raspy and sweet, also delivers lyrics that pull back the layers of her own fragility. Jazmine Sullivan has always been deserving of the spotlight, but with Heaux Tales, she makes it even more difficult to look away, delivering one of the year's best albums. —Jessica McKinney
4. Doja Cat, 'Planet Her'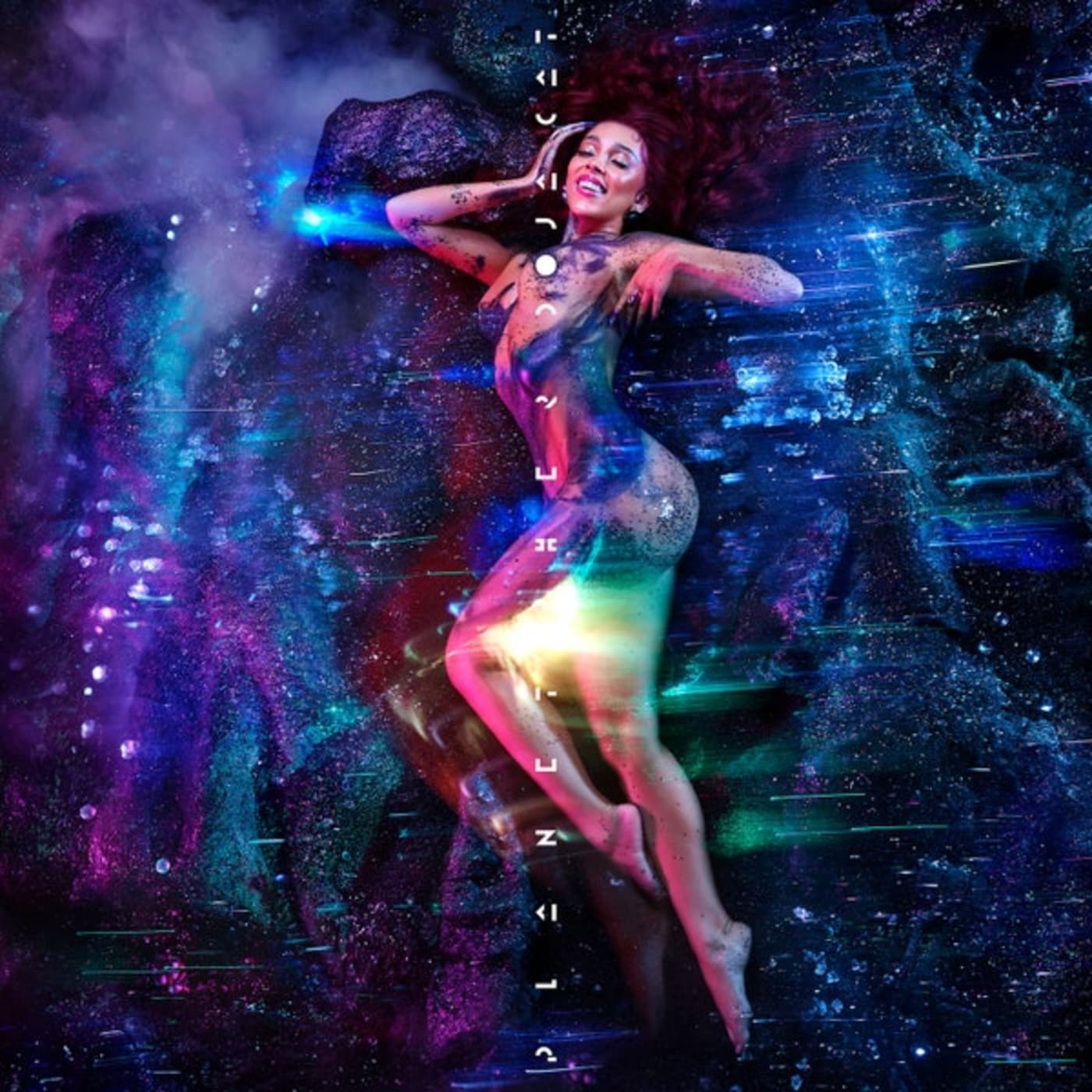 Label: Kemosabe/RCA Records
Released: June 25
With no skips, Planet Her showcases Doja Cat's genre-fluidity and innate talent, solidifying her current and future place in music. On tracks like "I Don't Do Drugs" and "Been Like This," Doja is a seductive singer with vocal chops that rival many of her pop counterparts. And on records like "Need To Know" and "Get Into It (Yuh)," she is a fierce rapper with a knack for witty wordplay and metaphors. Though you can clearly identify some of Doja's influences on the record (she directly shout outs Nicki Minaj on one track), Planet Her doesn't sound like an imitation of anything else. Instead, it's effortlessly authentic to the silly and eclectic personality we've seen from Doja Cat on her social media accounts. Whether you consider it a pop album or a rap album, Planet Her proves that Doja Cat has undeniably arrived as a superstar. —Jessica McKinney
3. Adele, '30′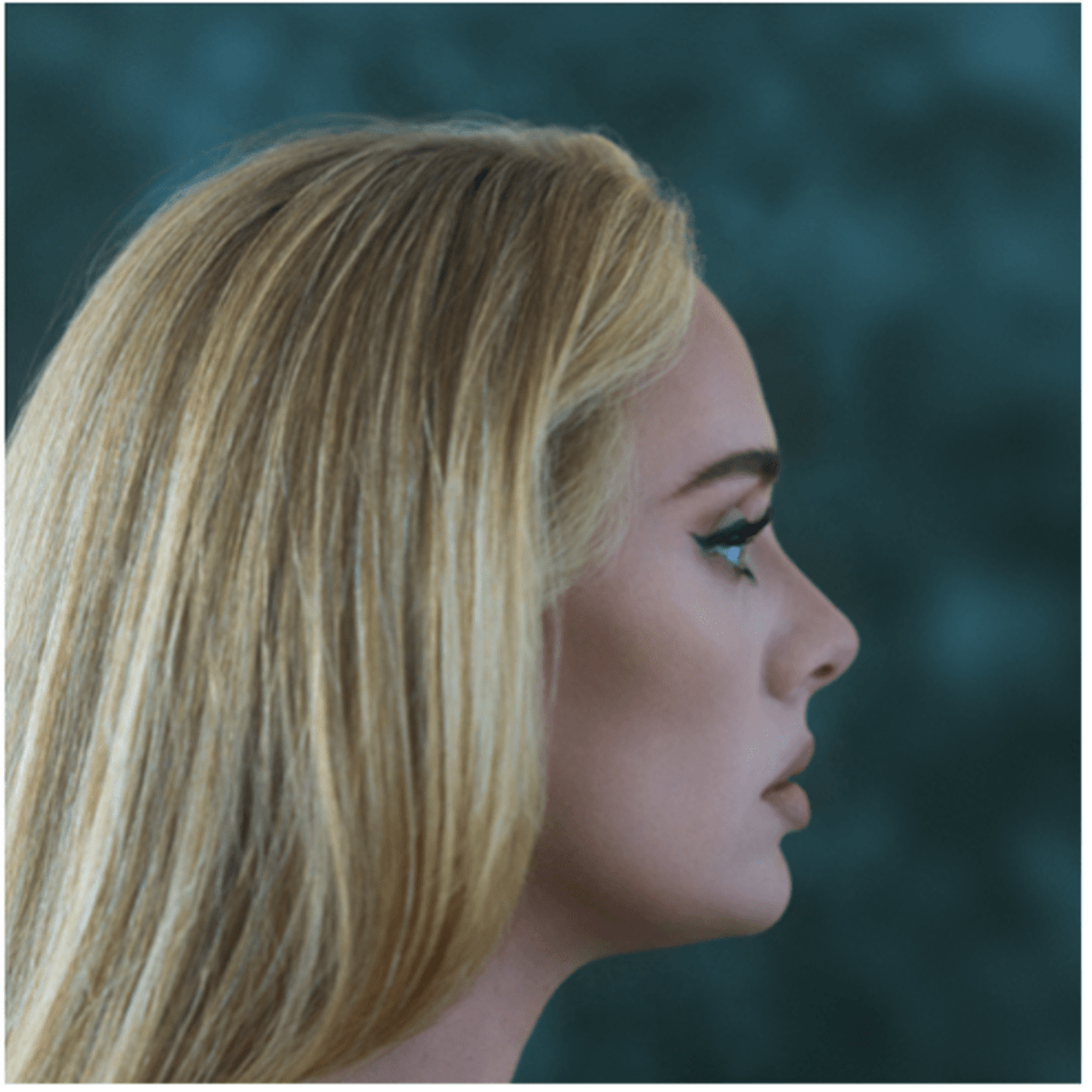 Label: Melted Stone/Columbia Records
Released: November 19
Adele's musical memoirs have become a universal language by now, and on her fourth studio album, 30, she demonstrates the emotional intelligence and vulnerability of an artist who is as human in her capacity to feel as she is superhuman in her vocal prowess. Throughout the album, Adele delivers an extended cut of her rawest and most personal late-night thoughts as she processes what her newly divorced life looks like.
One of Adele's superpowers is how she reminds us that we're all human and, therefore, multi-dimensional. Through the 58-minute runtime of 30, Adele is terrified, tired, and resilient, all at the same time. But most importantly, she still gives herself grace and allows all of her "big feelings" to wash over the album. As she talks to herself on the outro of "My Little Love," a song dedicated to her son, you can hear her frustration in feeling lonely, despite usually enjoying time to herself, and her regret in "trying to be someone else" on "I Drink Wine." Unlike the themes on some of the year's other mainstream blockbuster albums, these aren't unrelatable problems. These are very human emotions, and that's why 30 hits so hard. It conveys the kind of melancholy that speaks in plain terms, yet still cuts deep.
These themes culminate in 30's centerpiece, "To Be Loved," a heart-wrenching ballad that speaks to the cost of loving someone without restraint. Despite its beauty, it's a song that Adele has said she will never perform live because it's too emotional, and that sentiment encapsulates 30. This album is Adele reminding us that at 21, 25, or 30, it's OK to acknowledge, mourn, and move on from some memories, but still revisit them in private moments when our most human feeling of all takes over: longing. —Jordan Rose
2. J. Cole, 'The Off-Season'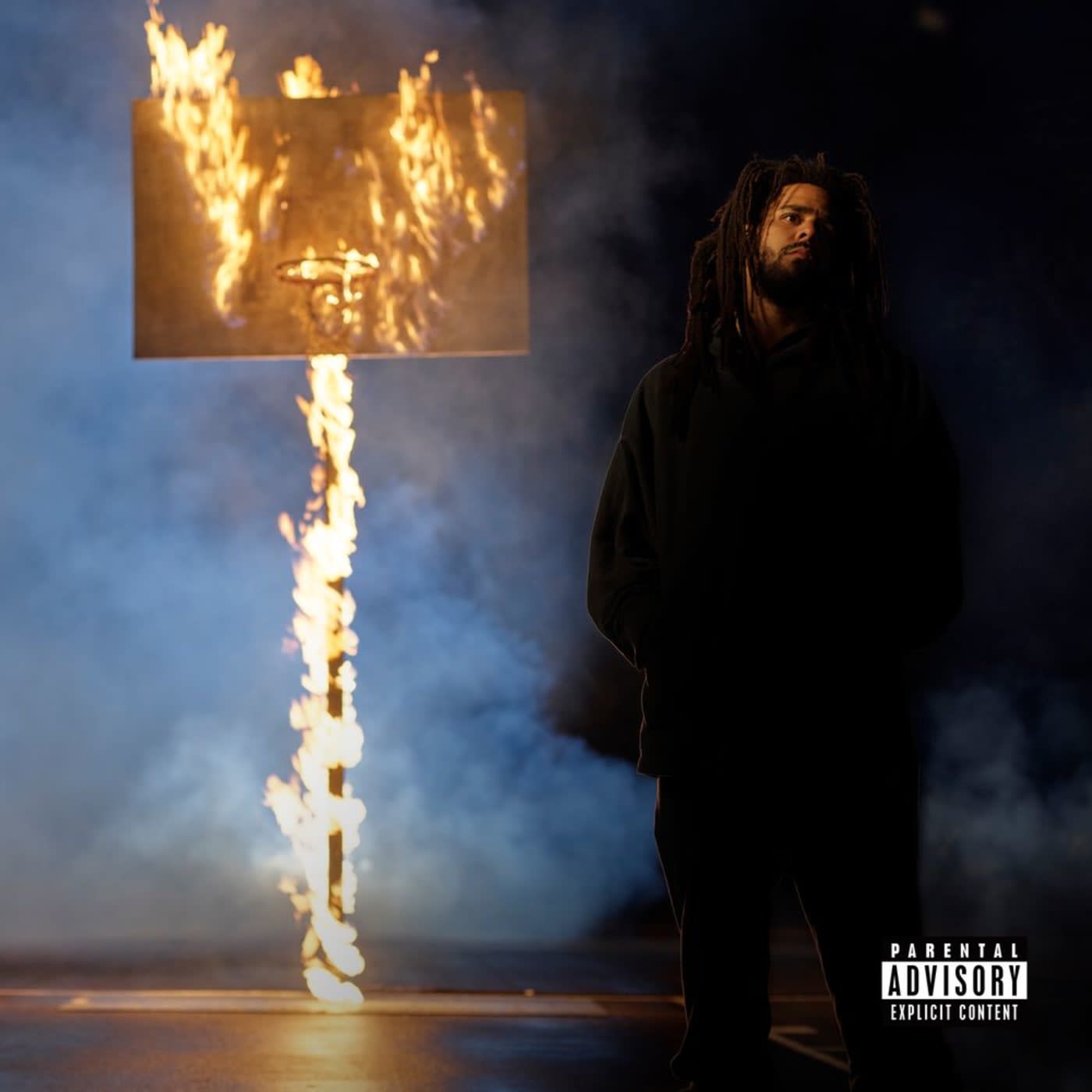 Label: Dreamville Records/Roc Nation/Interscope Records
Released: May 14
The night before The Off-Season arrived, "no features" was trending on Twitter. J. Cole had just shared a guest-free tracklist, and fans were already digging up old Photoshop files in preparation for another round of "platinum with no features" memes. It was all a fake-out, though. As we soon found out, he was actually just setting us up for a stacked roster full of surprise guests, including 21 Savage, Lil Baby, Morray, 6lack, and Bas. Because for Cole, The Off-Season is all about freeing himself of expectations. You thought he would rap over his own beats again? Nah, this time he teamed up with everyone from Boi-1da to Timbaland to T-Minus. You expected another high-level concept album? Nope, he's in mixtape mode, proving he can rap his ass off about anything in various styles. You were waiting for him to fall off? Absolutely not. At 36 years old, he pulled off one of the best albums of his career so far.
The Off-Season succeeds because Cole put himself in a place of artistic freedom. Approaching the album like a series of off-season workouts, he attacked the studio with a self-imposed chip on his shoulder, sounding hungrier than we've heard him since his early mixtape days. This time around, he avoided the urge to contort himself into a singular stylistic or thematic lane, choosing instead to focus on perfecting the fundamentals. Across the 12-song tracklist, he allows himself to try out new rhyme schemes, talk a lot of shit (have you ever heard Cole sound cockier than he does at the end of "Applying Pressure"?) and even share untold stories (those long-mythologized Diddy fight rumors were true!). In a word, he sounds energized.
Bringing in new sounds from the likes of Lil Baby and Morray paid off big time, seeming to light a fire under him. On The Off-Season, Cole rejects the insular ways that once sequestered him on an island away from the rest of rap. Now, he's running drills with a whole new generation of elite rappers, and he's picking up new tricks along the way. All those "J. Cole songs put me to sleep" jokes had a good run, but they carry a lot less weight after hearing him call his adversaries "fuckin' clowns" and flex about his undeniable success on the opener, "95 South," which ends with an explosive outro from Cam'ron and Lil Jon. Rapping "I'm on that Mount Rushmore, you n****s can't front no more" on "100 Mil," he even manages to get in front of a weeklong Twitter debate that popped up soon after the album dropped.
At its core, The Off-Season is 12 songs of very high-level rapping from an A-list rapper, which arrived at a time when fans were starved for exactly that. It's the best album of 2021 so far, and the scary thing is, it might only be a warm-up for what Cole is planning next. If his interviews and Instagram posts are to be believed, The Fall-Off is already right around the corner. —Eric Skelton
1. Tyler, the Creator, 'Call Me If You Get Lost'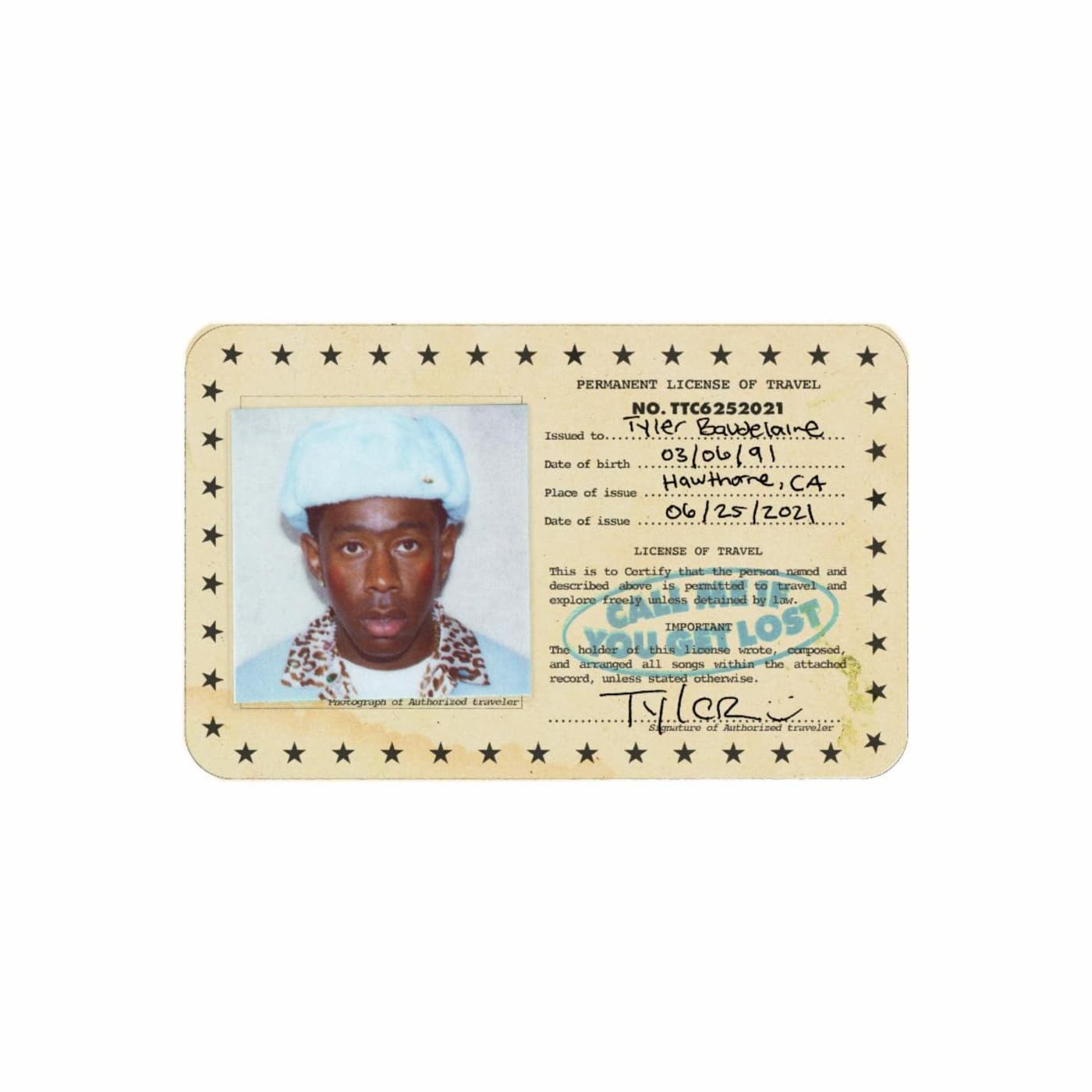 Label: Columbia Records
Released: June 25
Tyler, the Creator is a master of misdirection. For years, fans had whispered about how he was slowly moving away from rap (before releasing IGOR, Tyler himself even said, "Don't go into this expecting a rap album"). Then, just as everyone expected him to dive even deeper into the sounds of R&B, funk, pop, and soul, Tyler took a U-turn. He dropped a rap album.
Call Me If You Get Lost isn't just any rap album, though. It's a project that landed with such force it had Pusha-T in the studio declaring it "album of the year, for now" just days after it dropped (it turns out he was right, with no need for the qualifier). It's an album that opened the eyes of traditionalists who had once dismissed Tyler's abilities as a lyricist (songs like "Wilshire" and "Massa" prove he can rap as well as anyone right now). It's a record that successfully bottled up the magic of DJ Drama's legendary mixtape run and updated it for 2021, reimagining the Gangsta Grillz aesthetic to fit snugly inside Tyler's universe.
In Tyler's career arc, CMIYGL is yet another artistic leap forward. Even if you have a personal preference for more melodic albums like IGOR, you have to admit that CMIYGL is the most technically impressive album he's ever made. It features some of the best beats of Tyler's career (do yourself a favor and go listen to "Lemonhead" and "Lumberjack" on a car stereo) and easily his best rapping. Unlike other standouts in his discography, it's not a concept album, and yet it's still very cohesive, cleverly making use of Drama's ad-libs (and a loose travel theme) to tie each song together. Tyler will forever be a world-builder to his core.
In a way that few artists can, Tyler has a gift for pulling the very best out of an A-list cast of collaborators, while bringing them each to his world instead of contorting to theirs. On CMIYGL, he does this brilliantly, somehow making NBA YoungBoy sound at home on an R&B record ("Wusyaname"), getting Pharrell to rap in a way we rarely hear ("Juggernaut"), and pulling a year-defining performance out of Wayne in the midst of his own incredible run ("Hot Wind Blows").
Shortly after CMIYGL hit streaming services, Tyler hopped on Instagram Live and played back some of his favorite moments on the album. At one point, listening back to the drum break on "Massa," he couldn't help himself from yelling, "I'm so fucking good, dude, it's so crazy!" He's not wrong. Tyler is on a tear right now, and he knows it. This isn't the time or the place to be humble—in fact, his boasts help give CMIYGL its charm. And that confidence is only propelling him forward, putting wind in his sails as he follows his most outlandish creative whims. CMIYGL is the second Tyler, the Creator album in three years to earn the No. 1 spot on a Complex Best Albums of the Year list, adding to a mounting pile of awards and recognitions. Tyler is already in rarified air at this point, and albums like Call Me If You Get Lost prove he's a generational artist who just keeps getting better with time. —Eric Skelton